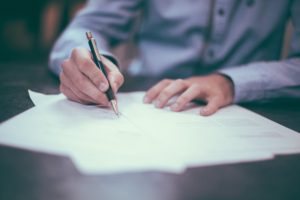 The legal field is one of the most competitive in business.
Everybody is looking for an edge or they're stagnating.
If you're looking for growth for your legal practice there are several things you could do.
One would be to boost your reach and engagement on social media.
Hashtags are one of the best ways to boost both reach and engagement. I recommend using 5-10 with every post. Some people use more. Especially on Instagram. I've found that they rarely, if ever, turn people off.
Here are some suggestions for hashtags for attorneys to use:
#Legal
#Law
#Lawyer
#Attorney
#Tips
#Help
#Accident
#Life
#Crime
#'YourCity'
1. #Legal
This seems to be the big one for the legal world. It's not as popular as other industries, but people don't need lawyers that often. Maybe some people do, but for the majority it's not often. But when you need one you need a good one.
Anyway, you can use this hashtag for just about any content you share.
2. #Law
Similar to the first one. You can use it in just about any instance, but this one might be good for sharing legal tips or law tips. Things people can use without hiring you. Little suggestions to make their life better as it relates to law.
And that's a key side tip if you're doing social media marketing. Do less selling and more helping. Maybe 3% selling and 97% helping. Not kidding. The more you sell the more you repel when it comes to social media.
3. #Lawyer
Building on the ones previously. Still popular in terms of the attorney world. You can use this one for content that discusses things that might require a lawyer.
4. #Attorney
See above…
5. #Tips
This one may seem general, but that's okay. It's very popular. People are looking for legal tips and advice. You can use this general one along with the more specific #legaltips. Just make sure you're offering tips. Answers to legal questions. Not just promotion for your legal services.
6. #Help
This one is surprisingly popular. It has a wide range and meaning and context. But you can use it to help those that may need it. Help with questions they have. Help with legal situations. Offer answers and suggestions that really can help your potential customers.
7. #Accident
One strategy that could work is to highlight accidents that occur and offer tips on how those affected could take legal action. It helps people to see and hear about real life examples. Accidents are an unfortunate part of life, but they are part of life and when it happens to us we want to know how to act.
8. #Life
Another general one. I wouldn't overuse it, but it can apply to a lot of content that you share. It will help you reach a large audience to raise your profile.
9. #Crime
Used in the right way this is a good one. A popular one. There are some that follow it for murder mystery stories. But you can use it to show how people can take action if a crime has been committed upon them.
10. #'YourCity'
It's last on this list, but it might be the most important. As a lawyer, you're probably working closely with those close to your location. Your city. Your state. Your area. Use the hashtags relating to your city. Own your city. Anytime you share content on social media you can use this hashtag because you're trying to reach those close to you.
—
One final tip when using social media is to post more often than you think. Most businesses looking for more followers and engagement aren't posting often enough. Even once a day isn't enough if you're looking to make an impact. Post more content. Find articles you think people will find helpful and share them. Use the hashtags above. Do it often and regularly and you'll be on your way.