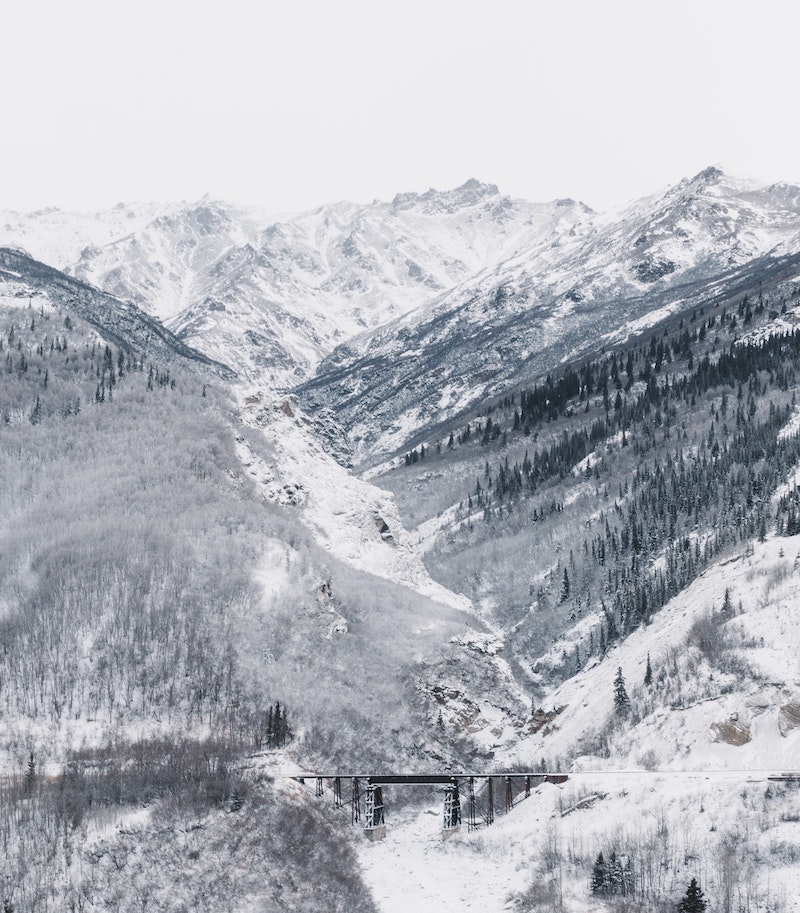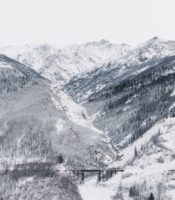 Before stumbling upon James J. Hill: Empire Builder of the Northwest, I had never heard of the man.
I felt a little embarrassed about that after reading about him. He operated his businesses out of the midwest and not far from my home state. I also realized that one of my favorite childhood movies, Iron Will, mentioned his Great Northern Railway.
But after reading the book and also additional information online, I came to admire many of the ways that James J. Hill ran his empire. He seemed to have some of the same positive qualities of other Industrial Revolution entrepreneurs while also doing some things a little different.
Here are a few lessons from this very successful businessman…
1. Struggle Builds Character
Early in his childhood, Hill suffered a partially and possibly fully damaged right eye. Later, when he was 13 years old, Hill's father passed away. Hill quit school to help earn money for the family. Hill was able to turn these struggles into positives. He knew he was skilled in English and Math upon leaving school. He took a job as a bookkeeper to support his family.
When he was 18 years old, he moved to St. Paul, Minnesota. He began working in the steamboat industry in the area as an agent and bookkeeper. Then, after just a couple years, the Civil War began. Hill tried to enlist, but was denied due to his right eye. He continued working in the transportation and freight industry throughout the war where he had to find unique opportunities during the crisis.
On one side, these are incredible struggles for one individual to go through before age 25. But on the other side, you can see how these struggles would build incredible character, confidence and resolve for future challenges.
2. Save To Start
Hill watched closely as successful businessman in the freight industry went about their lives. Hill identified their lives as one that he would like to emulate. So he continued working his jobs in the St. Paul area making sure he was a great employee. One that would impress his employers. This led to promotions and raises. Instead of spending his money as his salaries increased, Hill instead saved and this later allowed him to start his first business, with partners, in 1866. He continued the practice of saving as he started many businesses later in life. He saw that saving gave him leverage in many situations.
3. Bankrupt
During this time, Hill first began to acquire bankrupt businesses. I believe he acquire bankrupt steamboat companies as well as other companies in similar industries. He would spend much time learning about businesses that were bankrupt or struggling and figure out if there was an opportunity to better manage them. He likely didn't act on every or even most opportunities, but his relentless pursuit of these opportunities often allowed him to add to his existing businesses or to turn around businesses and sell them for profit.
4. Efficiency
One of Hill's obsessions in business was efficiency. Of his many business skills, he seems to have been the most adept with operations. When he would start or buy a business, he often focused heavily on the operation. He would look for any possible way to make it more efficient. He looked for more output and lower costs. He realized that this approach was good for all involved: customers, employees and the business owners.
5. Price Competition
Hill is often noted for his tendency to look for monopoly businesses. And it's true that he would often buy competitors or try to price them out of the market. His view, however, was that lower prices were good for customers and thus, good for his business in the long run. He had no problem focusing on lower prices. It seemed to push him to continue to make his business better.
6. Dying Industries
Hill entered the steamboat industry at an interesting time. Railroads were becoming more efficient by 1860. And after the Civil War, railroads were heavily subsidized and as a result, they were able to cut into other freight and transportation industries.
In a way, Hill was forced to go into the railroad business. Not every entrepreneur is willing to adapt like this. But Hill didn't jump right into the railroad industry. He waited for the subsidies to run their course. After the Panic of 1873, many railroads suffered and many went bankrupt. It was after this that Hill began to make his move.
7. Profits & Investments
Some entrepreneurs focus on profits for themselves. After finding early success they often allow their businesses to become cash cows. This is fine, but over time the business slowly loses to marketshare and eventually runs its course as newer businesses take over.
Hill used profits from his railroads to invest money into their expansion. This was partly to avoid too much attention from the federal government who was looking at the profits of the railroads. By investing profit back into his companies, Hill was able to avoid this oversight for awhile. But he also saw the value in investing for more efficiency, more innovation and more customers.
8. Success & Failure
It's often said in the business world that success and failure are never far behind. This means that when you're successful, watch your back for failure. But it also means that during difficult times there is usually opportunity.
In January 1893, Hill's Great Northern railroad reached Seattle. His team had found an efficient pass through the Rocky Mountains shortly before. It was a great success.
However, later in the year there was a substantial panic. Many businesses, including railroads, suffered. Even Hill was forced to downsize his businesses including the Great Northern.
But Hill had experienced this before. He knew it was an opportunity to expand and he continued looking for ways to do so.
9. New "Customers"
Hill was a big believer in freight. He seemed to prefer that goods were in his train cars. But the demand for certain goods changed often. One year he might have trains full of logs. Another year it might be grain. After the Panic of 1893, demand for ore began to increase and Hill began to invest in that area of shipping.
Hill knew that times changed and his customers changed. He had to adapt to what the new customers wanted. He had to compete with other freight and shipping options. He looked to develop demand for certain goods, even those in Asia, so that his roads remained as full as possible.
10. Long-Term Thinking
In just about every one of his ventures, Hill focused on the long-term. This might mean more money invested early. It might mean having more patience to put cash in his pockets. It often meant trusting in more people as he expanded his operations. But it almost always worked out for him (and everyone else involved) as he kept his eyes well into the future. He was a visionary. He saw this approach as a differentiator from his competition.
Final Thoughts
Hill isn't a name we recognize today in the same light as Rockefeller, Morgan and Carnegie. Those men were very successful. They are recognized for great reason. But James J. Hill was right there with them. Maybe I'm partial because he did business in the Midwest, but he had many quality traits as a businessperson and as a person in general. Traits worth emulating even today.