100% original content. 100% owned by you.
Start with a free trial post. No upfront payment required.
Other word counts and frequency discounts available.

Customer Blogging Results
"Ghost Blog Writers allows me to focus on other areas of the business." Weekly posts since 2016, resulting in a 31% average increase in organic search traffic.
"I'm busy, but wanted to send a note saying thank you! Our traffic continues to go up each year thanks to your blogging services." Twice-monthly posts since 2016, resulting in a 33% average increase in annual traffic.
"I needed help keeping up with my blog. It's nice having a writing team we can count on to do it for us." Weekly posts since 2012, resulting in a 21% average increase in annual organic search traffic.
"Our website traffic has been going up every year now." Twice-weekly posts since 2016, resulting in a 24% average increase in annual traffic.
"At Ghost Blog Writers, we think it's important to practice what we preach. We're committed to maintaining our own long-term blogging strategy to build our business." Multiple posts per week since 2010, resulting in a 30% average increase in annual traffic.
"Businesses with over 200 total blog posts get 4.6 times more traffic than those with under 20 posts."
What To Expect From Ghost Blog Writers
Long-Term Blogging Success
It takes several months and even years for a blog to begin generating organic traffic from search engines, social media and other sources. Traffic typically begins building slowly and picks up as the years go by.
Why Blog Writing Services

Regular blogging on your business website attracts new visitors through a variety of channels including organic search traffic (SEO), social media, email and more. With each post you're investing in your business and your website. A blog post remains on your site forever and attracts more traffic over time.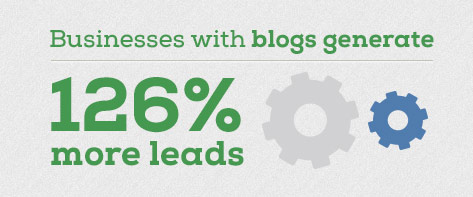 The best business blogs focus on the questions customers are asking and answer those questions with blog posts. This blogging strategy attracts customers, provides value, earns their trust and leads them deeper into your website where they convert to become new customers.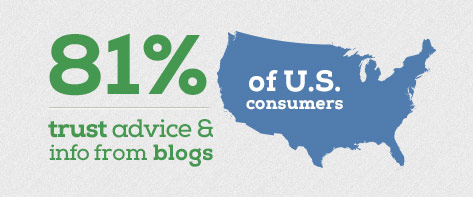 Influence, Authority & Awareness
With a business blog, you provide an increasing amount of value in your industry. This adds to your reputation as an expert. Your ongoing blog sets you apart from the competition. Over the long-term, your business blog can become a sought after source of information in your industry.

Data Source: Quicksprout
Additional Content Writing Services
Over the years, our clients have asked us to write a variety of content for the web and for print. If it requires the written word, we can probably provide it.
Ebooks work great as lead generation tools. Your target clients can download them from your website or other locations and read them online, from their email, in their e-readers and more. We have written a number of ebooks that have spanned various word counts. We have even created a series of blog posts for clients with the goal of turning those posts into chapters for a downloadable ebook. We can do the writing. We can suggest designers for the design work.
We have edited a number of content pieces. From first draft blog posts to higher word count projects. We have done basic editing and also final stage editing, formatting and optimizing.
Many of our clients have had us provide companion email messages for their regular blog posts. We have also worked on one-time emails, automated emails and email drip campaigns. We can provide the writing and we can also help with the strategy.
Landing pages vary depending on the purpose. We've written pages for advertising campaigns, social media campaigns, email campaigns and more.
LinkedIn articles are similar to blog posts. We've worked with clients that have focused specifically on LinkedIn and they have done very well building their audience on the platform with consistently published articles.
Both email and print newsletters have worked well for some of our clients. We can help write the content for both. Usually it's for ongoing efforts.
Personalized marketing software is making it possible for segments of your audience to see specific pages and forms on your website based on their characteristics, preferences and more. This personalization requires unique content and we can help to create that unique content.
Do you publish amazing podcast episodes? We can use that content to create blog posts or multiple blog posts as a way to repurpose your podcast content.
We have worked with both B2C and B2B customers to create product descriptions. We have worked on both short and long form descriptions.
SEO pages can take a few different forms, but usually this is evergreen content in longform. We have worked on these from scratch for clients that are targeting specific keywords. We have also worked to update these pages for clients.
We can provide a few different options for social media content. For some of our clients we write the blog post and create snippets from the post. Those snippets are then published on social media to build engagement right on the platform. We have also created standalone content for social media platforms.
Updating Old Blog Posts & Content
Sometimes it's valuable to update existing content on your website. An old post or landing page may need an adjustment based on search intent. Sometimes a post that ranks pretty well can be given a boost with additional content and answers to additional questions on the topic. We can help you identify posts that make sense to update and provide the update for you.
Do you create amazing videos? We can take the video and create a blog posts or multiple blog posts to repurpose your video content.
From homepages to service pages to about pages, we have helped clients with all kinds of web page content. This can be some of the most important content for new and existing websites. But it can also be some of the most difficult for the business owner or manager to write.
Some of our clients have had us write white papers. These usually address a specific issue. They're usually longer than a blog post, but not as long as an ebook. But it does vary. We often work with the client to get their thoughts and opinions and then work to complete the white paper. We can suggest designers to help with the design work.
Ready to get content for your business?