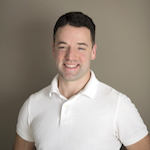 Dayne Shuda | Owner
Wisconsin is where I was raised. I'm proud to be from the Midwestern United States and feel fortunate to live around so many great people.

In the past I've worked as a brand manager for a catalog and ecommerce company.

Today, I enjoy the challenges associated with operating a small business and helping our clients with the blog content they need.

Lindy Barker | Account Manager
G'day! I'm from Melbourne, Australia and I assist the Ghost Blog Writers team with all things admin.

I'm a bit of a neat freak and I love to be organised. I have a passion for all things Italian, I love to cook and I am always on the lookout for great coffee.

Weekends are best spent with my husband, two daughters and the dog at our little house by the bay.

David Andrew Wiebe | Blogger
I was born in Camrose, Alberta, Canada and raised in Japan. After a year in kindergarten and eight years in grade school, my family moved back to Calgary, Alberta where I now reside.

I pursued the life of a career musician for the better part of 12 years, and through it all I did most of my own writing, marketing, graphical and website work.

Content marketing (and writing in general) has developed into an undeniable passion of mine.

Sarah Shaw | Blogger
I currently live in Arkansas. Previously I have lived in cities, big and small, all over the United States and overseas.

I enjoy using my experiences to bring the most relevant and interesting discoveries to my various communities. At home, I am enjoying motherhood with the recent addition of our first child.

I am looking forward to discovering how my experiences can benefit your blog.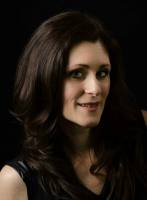 Lora C. Mercado | Blogger
I have lived most of my life in the Chicago area.

Nothing in the world tops hugs and kisses from my daughter, who is my pride and joy.

I have many interests that include writing, photography, art and pretty much anything creative. I have self published over fifteen books and also run a blog that deals with grief healing.

Freelance writing is another passion of mine. I enjoy learning about new topics and providing my clients with quality information.

I am honored to be a part of Ghost Blog Writers and hope we can connect soon.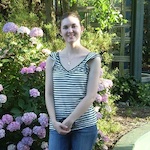 Crystal Dawn Crowder | Blogger
I'm a North Carolina native who specializes in tech, business and lifestyle topics. I left the glamour of a 24/7 IT job to pursue freelance writing. Now after nearly a decade, I've had the pleasure to write for a large variety of websites and businesses. I always love learning something new and writing gives me the chance to build upon my own expertise and continuously learn.

When I'm not writing, I'm probably reading, playing music or cuddled up with my cats watching TV. Now back to my true passion - crafting the written word into something incredible for the world to read.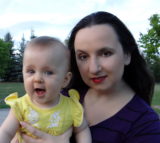 Robyn Fields | Blogger
I'm Robyn, writer, photographer, wife, and mommy of Peachy. I left the corporate world to pursue a life I'm passionate about. I traded in boardroom meetings for lonely nights with my laptop and I'm finally happy.
I have called Canada my home since 1990. I live in the suburbs of Toronto with my husband and our little girl.
I used to enjoy painting, scrap booking, reading, and travelling. These days most of my time is devoted to being a mommy. What little time remains is usually spent writing or promoting my blogs.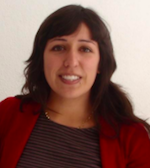 Alison Maciejewski | Blogger
I am a Chilean-American born and raised in California. I lived in Thailand for five years and I'm currently based out of Prague, Czech Republic.

Since the age of 17 I've worked every job in the restaurant business, from professional chef to manager. After that I had an NGO career managing microfinance and disaster response programs. I gravitated towards the marketing and tech aspects of the job, which is how I fell into freelance work.

I write about technology, business, non-profits, travel, and food. As a Latina, assignments related to my community are also welcome.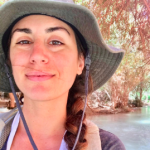 Christine Athens | Blogger
I was born and raised at the Jersey shore (although we just refer to it as the beach).

Now I live in Miami where I have attended the University of Miami and graduated with a B.A. in Foreign languages and literature.

Writing is my nom de plume, but you can also find me painting, training/fighting Muay Thai, working on my Jeep, scuba diving, traveling, advocating for ocean conservation, or eating my
weight in Thai food. I also speak Spanish and Portuguese!
Work with GBW
We're always looking for talented writers interested in writing for a variety of industries. If you think you've got what it takes we'd love to talk to you.
Work with Us