About
Overview
Ghost Blog Writers creates custom blog content. Every post is created specifically to attract new customers and add value to a client's company. Ghost Blog Writers started in Wisconsin, USA, but has writers located around the world. It is the variety of interests and backgrounds that allows the writers to provide interesting content for companies in any industry.
Mission
At Ghost Blog Writers, each team member is driven to increase traffic, leads, and sales for every client. Posts are created with specific goals that grow business for clients. Each client blog has a writer or team of writers dedicated to improving the business of the client and providing them with a blog that is a beacon of trust, authority, and leadership.
Vision
By 2015, Ghost Blog Writers will have a team of passionate, talented writers providing custom blog content for over 200 businesses and website owners from around the world. Revenue will exceed $5 million and the revenues of clients will match every expectation. Blogging is a way to increase traffic, leads, and sales and Ghost Blog Writers believes its success starts with the profit of its clients.
The Ghost Blog Writers Story
Ghost Blog Writers was started in July of 2010. Dayne Shuda had been blogging for a few years mostly writing about what interested him personally and professionally. His blogs included HunterShare and Hunting Business Marketing. These early days in the blogging world led to some great friendships and connections that are still important to Ghost Blog Writers today. There have been many mentors that have assisted Dayne and the team over the years.
The idea for Ghost Blog Writers came about only because the first client asked Dayne about writing blog posts for their company. Even though the topic was not one Dayne would have considered on his own he took on the challenge.
The struggle in the first few years was figuring out what people want to read. A lot of effort was put into those early posts learning how to research and put together an interesting post that a target audience would find interesting. Beyond being interesting the posts had to be worth sharing. It was a struggle early on but over time the style of Ghost Blog Writers has developed into one that is appealing to a variety of audiences.
Today the team at Ghost Blog Writers is growing. The writers learn from each other and are continuously looking for ways to improve and provide better custom blog posts for clients. The early days of struggling with blogging were important. Friends helped. Lessons were learned. The goal at Ghost Blog Writers today is to continue to improve and share the benefits of blogging with other business owners and managers.
Meet the Team

Dayne Shuda
Founder
Wisconsin is where I was raised and I'm a proud cheesehead. Blogging is my job, but it's hard to call blogging work because it's enjoyable for me. In the past I've worked as a brand manager for various projects in the fields of eCommerce, SEO, email marketing, and catalog marketing. Today I enjoy collaborating with businesses in a variety of industries and providing them with the blog content they need to succeed and increase profit. At Ghost Blog Writers, I research, write, and provide overall strategic direction for the wonderful team.
Visit: Dayne's Site

Sarah Shaw
Blogger
I currently live in Arkansas. Previously I have lived in cities, big and small, all over the United States and overseas. I enjoy using my experiences to bring the most relevant and interesting discoveries to my various communities. At home, I enjoying motherhood with the recent addition of our first child. I am looking forward to discovering how my experiences can benefit your blog.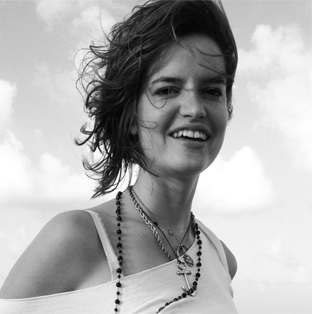 Jen Mahon
Blogger
Originally from the island of Barbados, I'm now based in Toronto's busy Queen West district. I got into the world of journalism working with Hunter & Cook Magazine, after graduating with a degree in fine arts. Growing up with two biologists as parents, I have a deep appreciation for nature. As an indie musician, I'm also very interested in online marketing and social networking. Blogging has been a perfect way to apply my experiences.

Darcy Silvers Grabenstein, APR, ABC
Blogger
A native Floridian (Go Gators!), I now call the Philly area my home. I began my writing career in journalism and still get a rush from deadline pressure. Eventually I "defected" to advertising, writing copy for Johnson & Johnson, Warner Lambert, Nabisco, M&M/Mars, and more. My passion is PR; I am professionally accredited in public relations. For over a decade, my focus has been e-commerce: email marketing, blog posts, SEO content and banner ads. Most days, you can find me in front of my laptop, happily cranking out copy for clients.
Visit: Darcy's Site

Richard Silverwood
Blogger
I am based in the United Kingdom but have contributed to a range of different publications all over the world, including San Diego Pets, Bella Dog, Equestrian Life, Tails and Coin News. I originally started life as a music journalist, enjoying the free tickets to gigs that I could gain by writing reviews, and have since gone on to pen articles about every topic under the sun. Blogging is the perfect means of indulging my passion for the written word and allows me to earn a living by doing what I love.

CJ Johnson
Blogger
I live in the heart of Dallas, Texas. I am a former high school English teacher and began freelance copy writing in 2010 while serving as the Marketing and PR chairwoman for an arts education non-profit organization. At heart I am a poet and fiction writer. I have always loved to use words for the best form of expression and entertainment. I am a former collegiate athlete that lives for almost any physical challenge, any time, any place.

Christina Harman
Blogger
Born and raised in Southeast Alaska, I continue to brave the cold weather with the help of good coffee. I am passionate about travelling, exploring different countries, and discovering different cultures. I also enjoy writing blog content and articles, as well as helping companies with their search engine optimization (SEO). I'm proud to be a member of the ghostwriter team. Feel free to visit me at my site, My Falling Leaves.
Visit: Christina's Site
Next Steps