Ghost Blog Writers has a diverse and talented team. Each person brings a unique value to the company and to our partners.

Dayne Shuda | Founder
Wisconsin is where I was raised. I'm proud to be from the Midwestern United States and feel fortunate to live around so many great people.

Ghost Blog Writers is my job, but I can't call it work because I enjoy every aspect of what I do. In the past I've worked as a brand manager for a catalog and ecommerce firm.

Today, I enjoy doing all I can to provide businesses with the blog content they need to achieve their goals.

Lindy Barker | Account Manager
G'day! I'm from Melbourne, Australia and I assist the Ghost Blog Writers team with all things admin.

I'm a bit of a neat freak and I love to be organised. I have a passion for all things Italian, I love to cook and I am always on the lookout for great coffee.

Weekends are best spent with my husband, two daughters and the dog at our little house by the bay.

Lora Brasser | Blogger
I currently live in Lititz, PA, recently relocated from Las Vegas, NV to work for a world leader in rock and roll touring equipment.

I love hiking with my two dogs, cooking and making candy, occasionally baking, and reading everything I can get my hands on. I was born and raised in Santa Fe, NM where I learned to ride horses, make green chili enchiladas, and was immersed in artistic culture, especially theatre.

I've always wanted to write a book and blogging is a great way to hone my writing skills and share my experiences. I look forward to bringing a voice to your blog!

Christina Harman | Blogger
Born and raised in Southeast Alaska, I continue to brave the cold weather with the help of good coffee. I am passionate about travelling, exploring different countries, and discovering different cultures.

I also enjoy writing blog content and articles, as well as helping companies with their search engine optimization (SEO). I'm proud to be a member of the ghostwriter team.

Amanda Fancourt | Blogger
Originally from Alaska, currently residing in England –and enjoying experiencing life on the other side of the globe!

Self-professed coffee-addict, grammar geek, and news junky –when I'm not reading, writing, and sipping iced lattes, I can also be found attempting to rollerblade on frozen lakes, climbing the Great Wall of China, or even eating the occasional squid or two.

I also love spending time with my family, and am loving life and all of its adventures. Now if I can just figure out how to spend summers at a time traveling across Europe.

David Andrew Wiebe | Blogger
I was born in Camrose, Alberta, Canada and raised in Japan. After a year in kindergarten and eight years in grade school, my family moved back to Calgary, Alberta where I now reside.

I pursued the life of a career musician for the better part of 12 years, and through it all I did most of my own writing, marketing, graphical and website work.

Content marketing (and writing in general) has developed into an undeniable passion of mine.

Sarah Shaw | Blogger
I currently live in Arkansas. Previously I have lived in cities, big and small, all over the United States and overseas.

I enjoy using my experiences to bring the most relevant and interesting discoveries to my various communities. At home, I enjoying motherhood with the recent addition of our first child.

I am looking forward to discovering how my experiences can benefit your blog.

Jason Hinz | Blogger
I'm from Madison, Wisconsin and have a slight obsession with content marketing.

Social media, SEO, blogging—I enjoy it all. I love telling stories and hope one day I can get paid to daydream (i.e., write novels). When it's not snowing, you'll find me outside staying active.

I love being a ghost blog writer and am proud to be a part of such a diverse, talented team!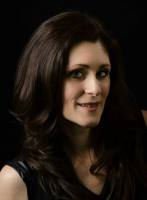 Lora C. Mercado | Blogger
I have lived most of my life in the Chicago area.

Nothing in the world tops hugs and kisses from my daughter, who is my pride and joy.

I have many interests that include writing, photography, art and pretty much anything creative. I have self published over fifteen books and also run a blog that deals with grief healing.

Freelance writing is another passion of mine. I enjoy learning about new topics and providing my clients with quality information.

I am honored to be a part of Ghost Blog Writers and hope we can connect soon.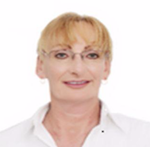 Julie Al-Zoubi | Blogger
I live on a desert island in Tunisia, but am originally from Manchester in the UK. India is my spiritual home, though, and I take myself there as often as possible.

My passion is writing. When I am not writing you will either find me with my nose in a book, exploring new corners of the world or seeking yet another route on my (so far unsuccessful) journey to spirituality.

Blogging enables me to have daily adventures with words. As well as playing around with words, I love discovering new topics then creating informative yet entertaining content. I enjoy blogging for a diverse range of clients and feel honoured and grateful to be part of the Ghost Blog Writers team.
Work with GBW
We're always looking for talented writers interested in writing for a variety of industries. If you think you've got what it takes we'd love to talk to you. Here is some more copy here and here about working with us.
Work with Us