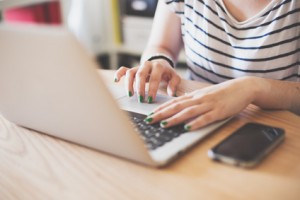 It's September and it kind of marks the changing of seasons.
Kids are going back to school.
In my area, The Midwest, the leaves are going to start changing as the days get shorter and cooler.
It's my favorite time of year. It's pleasant to be outside. The apple orchards are opening up and the pumpkin patches are open as well.
With Autumn comes the inkling that the holiday season is right around the corner. It's crazy how fast it comes each year.
But this is the time of year when businesses start thinking intently on their holiday plans.
Holiday Discounting Season
I'm not sure when it happened. Things probably changed slowly over time until they crashed down the last 5 or so years.
But it's been an all out discounting season for businesses the last few holidays.
It's kind of weird because it almost seems like the focus each holiday is not about the actual items being sold, but the discounts that are offered.
Remember when Tickle-Me Elmo was the big item for Christmas?
Now instead of talking about individual items it's more about the 75% off this store or that store is offering.
Small Business Discounts
And even small businesses are getting in on the action.
It seemed to start with the retailers as they duked it out for the most foot traffic each year. Then the ecommerce stores started competing on price.
Now a lot of businesses are getting in on the action almost because they think they need to.
It's like a fight for attention this time of year.
Who Is Your Ideal Customer?
There are entire businesses built on the idea of offering discounts.
But the businesses that have become known for their discounting have learned that certain types of customers are more focused on discounts and need discounts to make a purchase for most things.
Thats's a customer segment, but not every customer is like that.
Every business will attract discount customers if they offer discounts.
The decision has to be if you want to attract those types of customers or if your ideal customer is someone else.
If your ideal customer is not a discount customer then during the holiday season you'll have to remain consistent while others are offering discounts both in your industry and in other industries.
What you'll often find is that it might not be worth it to bring on a customer at a discount at any time during the year. Small businesses especially are at risk to kind of think less of customers that are on a discount.
When you only have a few customers you'll naturally focus a little more on the customers that are providing the most profit both in terms of percent and total dollars.
You don't necessarily do it on purpose, but it's natural. You want your business to succeed and you need profit to do that. If you have to discount to get a customer while others are paying full price you're going to want to work harder for the full price customer.
Consistent Pricing
There is a trait leaders often have and it's consistency.
The NFL season is kicking off this week and I've read a few interviews with coaches that talk about consistency. They talk about trying to be consistent themselves with all the things they manage. And they talk about the importance of consistency from players and assistant coaches as well.
The reason leaders are often consistent is that it takes consistency to reach leadership positions. Those that react sharply often struggle to reach success.
And that consistency bleeds into all areas of a business including pricing.
It takes discipline to be consistent with your pricing. And it's especially difficult during the upcoming holiday season. More people will likely be asking for discounts. You'll see the competition asking for discounts.
But the best route is often to remain steadfast with your pricing. If your business is struggling the chances are that discounting is not the answer. That's more of a product offering issue.
So remember that it's the season of discounting, but it doesn't need to be for your business.