Rand Fishkin – CEO  of SEOmoz – was recently named one of 2010's 40 Under 40 by the Puget Sound Business Journal.
It's the perfect Seattle success story. Company starts as a blog, with a dot-org name, not even a dot-com. Six years later, it's on course to pull in $5.5 million in revenue, having taken in $4.1 million in 2009. And most of that growth was achieved without a single salesperson.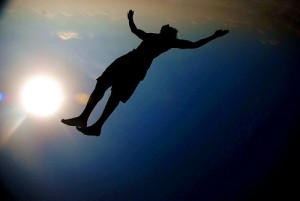 Rand is one of the smartest minds on the web. He takes a common sense approach to SEO, business, blogging, and life it seems. He is able to take very dry and very analytical information and turn it into digestible content. I love following his blog posts because he makes it easy for novices like me to understand seemingly difficult material.
Today I searched the SEOmoz blog for some information on blogging. I figured it'd be worth it to gather some insight from a company with experience growing a business partly through the success of a business blog.
I came across a post that was over three years old, but there was a great bit of insight from Rand:
Grow Your Business

Blogging has brought SEOmoz an incredible amount of business inquiries over the last 3 years, and the rate of emails asking us for assistance accelerates every week (last week, I counted more than 2 dozen unique requests, all of whom I sent here). Blogs build familiarity and positive branding and if I remember my business school training, the cardinal rule was – people do business with you because they know you, like you and they trust you – blogging accomplishes all three (and they show off your expertise in a subject).
Brilliant.
A common sense thought on why businesses should blog. This is the type of insight I find valuable on SEOmoz's blog. Check out the entire post for more reasons why you should blog.
Why Your Company Should Blog
Back to blogging. The article on Rand in the Puget Sound Business Journal highlights the point that Rand's company started out as a consulting company that blogged. The company kind of morphed into a site that SEO consultants and companies now use to gain SEO knowledge on a wide basis. There is a forum where questions can be answered for SEOmoz pro members. SEOmoz also offers a variety of SEO tools companies can use to improve their SEO.
And of course SEOmoz still maintains a successful blog including a member blog Youmoz.
Rand's company is proof that blogging can not only improve your business it may be essential to success. SEOmoz's blog generates scores of new visits and has thousands of subscribers. All of those people are either already pro members or potential pro members. The company's model was built on writing content people wanted.
In the post about why you should blog, Rand points out some simple understandings about business – people will buy from you because they know you, like you, and trust you.
Your business blog can accomplish all of these things over time as you share your insight, personality, and reflections with your potential customers.
Falling image courtesy of notsogoodphotography