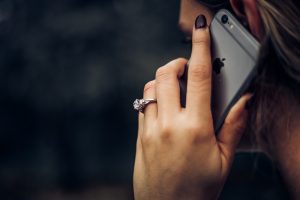 Previously I pondered the way that golfer, Ben Hogan, liked to live his life.
He would mentally put himself in what he referred to as The Circle Of Insecurity. If he would win a tournament he would let himself out of the circle for a moment to enjoy it, but before the sun rose the next day he would be right back on that circle, fighting for his livelihood.
Hogan came from little means. He worked in caddie yards at country clubs and learned to play golf. He was very good early in his pro career, but the money was never very good during that era, which was the 1940s.
And Hogan never really reached his full potential until the late 40s and into the 50s when he had his best year in 1953. By then, things were seemingly going well for Hogan. At least financially. He was famously in a car wreck a few years previously that almost killed him, but by the mid '50s things seemed good.
But he would still like to keep himself from getting complacent. He looked at other golfers and realized that once they achieved a certain level of success they rarely continued to improve and thusly rarely reached the same heights again.
It's like climbing a mountain, which is often a lifetime's worth of work to achieve. Once you climb it and then climb back down it's difficult to consider doing it again. But that's what Hogan would do. He would take on the mindset of that kid in the caddie yard doing whatever it would take to climb the mountain.
Saving Your Business
Now, your business may be doing just fine. Since 2010, the business world has been very good. During good times it's easy to become complacent. I'm not saying that rough times are ahead. I can't predict the future.
But it's a positive thing to put yourself in the circle of insecurity from time to time like Ben Hogan did. It allows you to look at your business as if it needs to be saved.
What would you do if you needed to step in to save your business?
Here are a few things you might do…
1. Cut Costs
When things suddenly get tight the first thing business leaders do is look at the costs. When things are good it's easy to start spending on things. It can start with one thing, but soon the single items add up and before you realize it there can be a lot of spending that shouldn't really be there.
Recurring costs are the big item. Go through them all. Assess what you do and don't need.
One note, though, is to be careful with cutting costs on things that are helping bring in new customers. Marketing and Sales are often on the chopping block when businesses cut back. Sometimes that makes sense especially if what you're spending money on isn't bringing in the return, but don't cut something that is one of your only sources of new income.
2. Resolve Urgent Issues
When things are going well it's easy to overlook urgent issues. But when you take on the mindset that you need to save your company you start looking at the immediate needs. Maybe your manager has been on your case for the last few months about something. Look at it now and find a solution.
Pretend that you're the handy person going around the house fixing all the little things. Get the house in order so that you can focus on the bigger things.
Look for employee issues. Look for customers that are on the brink of leaving because something in your operation isn't working well.
3. Reach Out To Current Customers
One of the best things you can do when you're in a sales pinch is to reach out to your current customers.
First, check to see if they have any concerns. If they're having an issue with something they might be on the brink of leaving you for another company. You often don't hear about that until it's too late. So reach out and ask them how things are going and try do dig a little bit.
Second, ask your current customers if there is anything else they're struggling with. They might not realize that you can provide additional services and products that could help with their issues. For example, maybe you designed a website for a client last year and you reach out this year to see what they're struggling with. The client might say that they need some print designs for an upcoming event. That's something you can likely provide for additional revenue.
4. Reach Out To Past Customers
Another great thing to do is to reach out to past customers. Just check in to see how things are going. What you'll find is that some have been considering reaching out to you about your services again, but haven't gotten around to it. It can lead to some quick sales.
And even if it doesn't lead to quick sales it's a good practice to do anyway just to keep in touch so people remember you when they are in the market for what you're selling.
Also, you can do the same thing with past inquiries. People that never officially became customers. Maybe they weren't really ready to buy at the time, but now the time might be right and you want to continue to be on their radar.
5. Reach Out To Business Network
Finally, reach out to your business network. You can do this easily on LinkedIn. Just start sending messages to people checking in with how things are going for them. Many will have changed jobs. Some will have gotten promotions. Just check in like you would if you were meeting them for dinner to catch up.
Don't press the issue for sales or things like that. Just ask questions. Get to know the person they are now. If the opportunity comes up to discuss what you're doing it can lead to opportunities.
Final Thoughts
The takeaway here is that your business doesn't need to be in a position where it needs to be saved necessarily. You can go through the steps at anytime and kind of audit your company. You can always approach things as if they could tighten and stay hungry for growth. Enjoy things for a moment when they are good, but always look to find a little insecurity to keep you hungry. Just like Ben Hogan did.