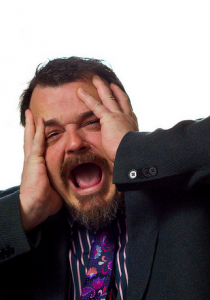 Many of the clients we work with at Ghost Blog Writers are small companies or startups.
The teams consist of the owner/founder and a small team of people.
Everybody has something specific to work on to deliver the product or service to the customer, but everybody also seems to contribute in many wears. In other words, everybody wears multiple hats.
This is especially true with the owner who might be in charge of doing work for clients, talking to prospective clients and doing all the accounting each month. It can add up fast.
These folks come to us asking about how they can implement an online marketing strategy. They're frustrated because it seems like there is a new opportunity every day.
Take social media for example. A couple years ago it was basically Facebook and Twitter.
Today, there are tons of social networks and online communities that offer potential opportunity.
Here is how we handle things at Ghost Blog Writers.
Tip #1 – Pay Yourself First
The first thing we do at GBW is to pay ourselves first by creating content on our own site.
Since there is only so much time and effort to invest it's best to pay yourself first. Your retirement planner probably told you the same thing when you setup your monthly budget. Pay your retirement fund first so it's gone right away and once it's paid you can focus on the other spending items.
By creating content like blog posts, videos, etc., you're building assets on your website that will always work to bring you more customers. A blog post will generate traffic through search and social for the life of your business. You invest time to create the content and it's always there for people to find.
Now, say you use the same effort to create a post on social media or to create an ad on one of the ad networks.
You publish the content on your social profile and after a couple days (or even minutes) it's gone into the abyss never to be seen again.
With an ad, you have to keep feeding the beast money or else the ad stops running and the customers stop coming.
Pay yourself first by creating content on your own website. Then focus on the other areas.
Tip #2 – Pick The Top 1 to 3 Social Networks
There is no way you can keep up with all the social networks out there. There are just too many for small businesses.
As with anything, you have to prioritize and focus on the ones that offer the most opportunity to get in front of your ideal customer.
For us, it's Twitter and LinkedIn. We also focus a little on Google+. There are other opportunities and we're always looking for something new and better, but that's what we focus on now.
Try these resources to get you started:
Tip #3 – Use The Basics
Finally, small businesses can benefit from the tried and true online marketing channels like email marketing.
We use email marketing at GBW and encourage each of our clients to do so as well.
Capture email addresses from your blog posts. It's easy to setup an automated e-newsletter that features your blog posts. You keep the subscribers (prospects) engaged until they're ready to purchase your product or service.
Hopefully these tips have helped you a little bit. It's frustrating to take on the online marketing world if you only have a small team.
I spoke with a person the other day that has a successful online video series. He was expressing how it's so tough to keep up with all the different video channels like his own website, YouTube, iTunes, Roku and a bunch of other ones. Then he has to promote the content on his site, blog, forums and social media sites.
You want to do as much as you can, but start by prioritizing things, testing and seeing what works.
Don't burn yourself out. Focus on things that are proven to work. Leave a little time to experiment and expand the programs as you grow.
Did you find this post helpful?
Please share it with your colleagues.
Image: bark