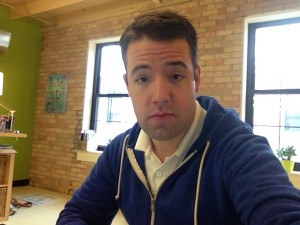 I was reluctant at first to use hashtags on Twitter. I used them sparingly and sometimes used them to try and be cool and funny. But that stopped after a while and I think I just got lazy with hashtags.
But for the last several months I've been using hashtags again on Twitter and Google+ and the results have been good. More people are seeing the GBW tweets and it's sending more traffic to the GBW Blog.
But I didn't want to start using just any hashtags. I made some assumptions on hashtags that would work well for us at GBW. Those included #SocialMedia and #Marketing. They were relevant to the content we were publishing and fairly popular on Twitter, but I wanted to dig deeper so I put together the 10 best hashtags for marketing agencies.
That post has been one of the more popular posts over the last few weeks so we're going to expand the series with more top hashtags. This time we're going to focus on tech startups.
Note: I used hashtags.org for basic stats on each hashtags.
Quick Recap
#Tech/#Technology
#Science
#BigData
#Awesome
#iPhone/#ios/#Android
#Mobile
#Video
#Design
#Innovation
#Startups
1. #Tech/#Technology
This one is probably obvious, but it's worth mentioning and including on this list. The tech hashtag is one of the biggest on this list and it's one that many people follow on Twitter. If you're sharing your own updates or if you like sharing updates from other sites then this hashtag is a great one to use. You'll be attracting the type of people interested in the tech industry and those are likely your potential customers.
2. #Science
Most tech startups today are using some kind of science to make something useful and cool. If you're using science in your startup then use this hashtag. You'll attract a specific kind of person to your Twitter feed; someone that is interested in how things work and finding out answers to the most difficult questions.
3. #BigData
There seem to be a lot of startups in the big data field right now. If you fit that description then this is your hashtag. People are following this one for tips and insight into the world of big data. You'll probably even find a few executives following this hashtag looking for insight into what big data is and how it can help them and their business.
4. #Awesome
Is your new product or service awesome? If it is (and if you don't believe then who will?) then it's time to share it on Twitter using the awesome hashtag. As with all the hashtags here on this list. Use them for sharing really cool things like your own products and products that you find awesome. People that follow the hashtag will follow you if you keep up a steady stream of really awesome things.
5. #iPhone/#ios/#android
Are you an app developer or do you work in a related app space? These are very popular hashtags on Twitter. The big fans of smartphones, tablets and the mobile world are looking to these hashtags for the latest tech updates related to the software programs. If you're providing something new and interesting in this space you'll want to use these hashtags and even sprinkle in some articles that you find interesting that relate to these areas.
6. #Mobile
Mobile is a big trend right now in the tech world. People all over the world are using their mobile device for nearly every daily activity including their daily Internet fix. There's a good chance that your product or service has to do with the mobile industry. And if you're publishing something on Twitter this is a good hashtag to use to attract an audience of smartphone and tablet superusers.
7. #Video
Video is exploding on the web right now. People are watching more videos than ever before online and they're watching videos from all kinds of sources. If your startup is involved in video then this is definitely a hashtag you want to use. And even if you aren't in video directly, but have videos of your own or share cool videos on your Twitter feed then make sure to add this hashtag to your tweet.
8. #Design
This hashtags has a wide range of followers. It could be interior design, painting and all kinds of things. However, if your startup has a great new product that had a lot of design thought going into it then you'll want to share using this hashtag. The design community appreciates effort that goes into any type of design so use this tag any time you share something with great design.
9. #Innovation
Here is one that really makes sense for new technology startups. People in your industry are looking for the next really cool thing. That's where the innovation hashtag comes in. Your target readers and customers can follow this hashtag to find really cool things including the things you share. So use this tag for your own products and updates and even use it to share complimentary products as well.
10. #Startups/#Startup
Either of these two hashtags are good choices if you want to get attention in the startup community. It seems like writers and readers that are interested in the startup community follow these hashtags. So if you want your content recognized there it's a good hashtag to use. It's also good if your startup somehow works with other startups or if your customers are fellow startup companies.
Hopefully these hashtags will help your tech startup on Twitter. I know hashtags have been a big help to GBW recently and now I hope these hashtags will boost your Twitter engagement and referral traffic.