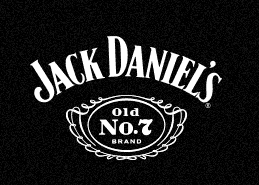 The interviews on eMarketer are always interesting.
Today I read the interview with Ted Hissey, senior vice president and director of innovation, consumer planning and global marketing services for spirits and wine producer Brown-Forman, marketer of brands such as Jack Daniel's.
That's a mouthful for a title, but it's obvious that Ted is important for the Jack Daniel's brand. He's in charge of the online and offline marketing that takes place for the brand (and many other brands). Ted shared some insight into digital and he focuses on different age groups and segments with different types of marketing.
I'm going to highlight a few of his insights and add my own thoughts.
Note: I'll do my best to use the correct context of the interview both from the perspective of Ted and eMarketer.
From Jack Daniel's Parent Targets a Varied Customer Base.
1. Blogging Encourages Word of Mouth Marketing
Social media lets us bring some scale to word-of-mouth. Another thing that's really good is that most social media vehicles are very targetable. From an efficiency angle, it's a great way to reach people by age and other demographics.
My thoughts: There are two points here, but I'm going to combine them. First is that word of mouth marketing is really great for a brand like Jack Daniel's. Word of mouth marketing is typically the best for any brand. People look to people they know (and to experts) for advice on what to buy. We're a little lazy so we look to others for help when we have questions.
Blogging can be a vehicle for word of mouth. By creating content you give people something to talk about and to share. Ultimately people discuss your products and services, but they also discuss your brand and your voice. We'll touch on the voice aspect again here in just a bit.
From what I can tell there is no Jack Daniel's blog. Most of their marketing seems to be paid. Hey, if it works there is no reason to fix it. Ted touches on using traditional marketing like TV and if it works that totally makes sense. It would be interesting to see if there was a new audience to attract with a Jack Daniel's blog. On the JD site they already share recipes. These are something people share. A JD blog would need to target specific people that use social media and search engines. The brand would be looking for incremental profit outside of their marketing that is already working.
A blog offers a platform for all social media efforts. When efforts on Facebook and other social sites revolve around a blog or website it's possible to increase email subscribers and other opt-in attention. That means more effective marketing, more sales and more profit.
2. Blogging Can Reach Specific Audiences
Yes, the Jack Daniel's target is fairly broad. But how we approach it with digital is not much different from our approach with traditional media. Most digital media companies can provide us with great data on demographics. Whatever the target, there is a way to reach them.
My thoughts: There is always a target audience for a blog. Focus on a specific audience and write for them. For GBW I write with the business owner in mind. It allows the best content to come out. It also hones your blogging and brand voice.
Blogging can reach specific audiences. If you're looking to find customers that are using social and search blogging is a great way to get their attention without interrupting them with ads. You earn their attention, earn their trust and earn a new customer.
3. Voice is Most Important for Jack Daniel's
If you read Jack Daniel's' posts, they are all written in the same style. There are tight guidelines on what is the "voice" of Jack Daniel's. All mediums will use that voice. It's well-established. We are trying to create a voice for all the brands.
My thoughts: Just last week we listed Voice as the most important part of a successful blog. JD obviously agrees. In everything they do they focus on the voice of the brand. JD seems to be doing everything right here with their efforts.
JD could easily use their voice for a company blog. The idea would be to attract additional new customers to the brand. The same strategy can work for your blog.
4. Content Can Easily Be Boring
If it's just something boring that people can get anywhere, you're wasting your time. There is also the risk of the shiny-new-toy syndrome. [We have to ask if an initiative] is really achieving its objective. In the digital world, consumers become bored fairly quickly.
My thoughts: This is great. It's really difficult to create interesting content. I think this is why many companies start a blog only to abandon it a few months later. It's hard to blog and even harder to blog content that is interesting. But if you can pull it off there is great reward in the form of new customers or in other words: $.
5. Traditional, Paid and Blogging
My thoughts: Overall, this article presenting an interesting shift toward digital media for one of the largest brands in the US. Jack Daniel's is well known by people of all ages. Even if the brand is not intending to target folks under age 21 they likely do. There is no way around. There are even people that don't drink Jack Daniel's that recognize the brand.
There is a reason JD has been the biggest name in whiskey in the US for a century. When all the bootleggers and moonshiners were making their product it was JD that prevailed and became the big brand. That is impressive. It wasn't because they necessarily had the best product. I'm sure someone's grandpa had a better recipe. JD became huge because they focused on growing their brand. They focused on sales.
I find it interesting that JD targets its different customers differently. It makes sense. People seem to have preferred channels for consuming branded content. There will always be a generation that loves traditional print and TV. That will remain the same until that generation dies.
For the younger generation there is the desktop world. Slowly the mobile world is getting involved. Each of the channels uses content to reach the consumer. JD already creates a huge amount of content even if they aren't blogging.
For a blog strategy I would work with JD to target a specific audience. The goal would be to increase word of mouth referrals to the brand. Ultimately the goal is incremental profit. I believe a blogging strategy would provide that. Interesting blog posts are shared. New people discover the brand.
That's how blogging works.