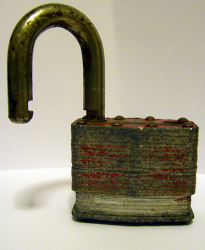 I think we've talked about business blogging formats in the past here on the blog, but times change and new strategies come onto the scene.
That being said, the oldies still work extremely well as I've been finding.
For example, I'm trying to go back to the blogging roots a bit lately by including some more list posts on GBW (you're reading one now). After checking the analytics on the site I see they are popular posts and I know a few new clients have read those and have liked them.
Since we want to attract new clients we try to find a formula that brings them to the business and list posts appears to be one of those formulas.
I won't make you go back and find old posts on this topic so we'll put everything you need here to write some great business blog posts that attract new customers.
1. Ranking Lists
The old saying goes that people love lists. It doesn't matter if it's a list on TV, in the paper or on the Internet. Nearly all of us are drawn to lists and how someone ranks something.
People agree. People disagree. It's also a way for people to find out some information about a topic in an easy to digest way, which is helpful for those of us that are busy.
Examples:
10 Best Sinks For Your Bathroom

10 Costly Mistakes Homeowners Make
101 Best Cars Of All Time
2. Lists of Complementary Businesses
This one takes lists to another level by adding in complementary businesses. Remember, we always talk about building your audience with your blog. To do that you need to tap into the audiences of others including complementary businesses. When you write about those businesses there is a good chance they'll share the post with their clients, followers, etc. exposing your brand to that audience.
Examples:
10 Best Social Media Marketing Agencies

10 Best Video Services For Businesses
10 Businesses With Great Support
3. Lists of Ideal Customers
Now we turn lists into hyper-drive by talking about your ideal customers. Most people are tracking what others are saying about them online. When you write about someone there is a fairly good chance they'll hear about it. It's a good way to get on their radar as long as you don't write about them all the time. That's more like spam.
Examples:
10 Great Small Business Coaches

10 Best WordPress Hosts
10 Great Blogs You Haven't Heard Of
4. Client Case Studies
These are pretty straight forward and they're always interesting. We're trying to do more and more at GBW. It helps sell your service or product without really tooting your own horn. You feature the success of the client.
Examples:
How [Company Name] Cut Work Time In Half

[Company Name] Increased Sales xx% In Six Months
How A New Website Design Added $xxx in Profit for [Company Name]
5. Non-Client Case Studies // Analysis
This one has been surprisingly successful here on GBW. I realized it just today and know I have to go back and do more. We've looked at popular blogs like Quick Sprout, KISSmetrics and a few others and have analyzed what they do in a blog post. They're not our clients. We just appreciate the great things they do.
You can do the same. It shows your potential clients that you know what makes a good blog work and it will make them want you to do the same thing for them.
Examples:
Analyzing The [Company Name] Website Design

Analyzing The [Company Name] Workflow Strategy
Analyzing The [Company Name] Social Strategy
6. How-To Posts On Everything
Providing straight how-to posts gives people a template to come back to when they need to complete a task. It's almost like documenting procedures, which is something businesses do all the time to improve effectiveness, accuracy and efficiency. If you can tell someone how to do something they'll appreciate the value you're providing them. That creates trust and people hire people they trust.
Examples:
How To Unclog A Drain

How To Grill Salmon
How To Write A Blog Post
7. Q&A
Q&A is similar to how-to posts, but with Q&A you're answering a direct question your customers ask. It's always good to know what your customers are asking the support staff. That's one source of information that you can turn into blog posts. You can also look online in search engines, on blogs and in forums to see what your ideal customers are asking.
Once you answer those questions with a blog post you can bet other potential customers will find the post and find it really useful. You build the trust and they come back to hire you when they need your service.
Examples:
10 Ways To Get More Leads (Answer to: How do I get more leads?)

How To Get More Twitter Followers (Answer to: How do I get more followers on Twitter?)
5 Things People Forget When Buying a House (Answer to: What do I need to do to buy a house?)
8. Personal Story
I'm finding that stories work really well as a blog post strategy or format. I'm trying to include more of my personal stories in these blog posts and people seem to really like it. We are doing more with clients as well. We'll take their stories via email or over the phone and turn it into a blog post for clients to read. Sometimes sharing a story and letting the read pull out their own interpretation is the best thing to do to make a connection that can lead to a sale.
Examples:
What Answering The Phone Taught Me About Blogging
My First Experience At The SES Conference
How I Messed Up My First Home Purchase
9. News Interpretation // Point Of View
I've worked with some great companies in past jobs that have done a great job with this one. I worked with an SEO company that would send out a company POV with each Google update. It was good to know not only what was happening, but what it meant and how our company should react.
It's good to know the news, but interpreting the news is another value you can add for your clients.
Examples:
What Google Penguin 2.0 Means For You

How To Protect Your Passwords When Social Networks Keep Getting Hacked
10 Takeaways From Apple's Latest Presentation
10. Review
Finally, people like reading reviews because it gives them a better idea of whether or not they should buy something. You likely use products that your customers are interested in using. Review those products and provide your customers with the value of having more knowledge about something they might be considering.
Examples:
My Thoughts On FreshBooks

Review: PayPal For Business
Why I Recommend Amazon To Everyone
Conclusion
These are some of the blogging strategies that work for GBW and for our clients. We usually create a plan for each client that goes out about 2-3 months. We analyze how things go and gauge how the ideal visitors are reacting to the posts. We change as we need to, but these 10 types of strategies seem to work the best across almost all industries.
Hopefully they'll work for you too.
Image: Flickr