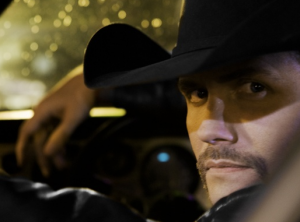 I'm a big music fan.
You might know that I maintain Country Music Life, a website for country music enthusiasts.
I write a new post each day. Most of the posts are similar – song reviews. Some posts are different. The formula can change over time as I learn more about what the audience on the site wants to read.
Today I was thinking about a quote from a successful country songwriter that reminded me of blogging.
The quote was from John Rich of Big & Rich and formerly of Lonestar.
To quote was to the effect that John Rich had written something like 800 songs during his recent years in Nashville. The time of this quote was around the time Big & Rich really hit it big in 2004. Prior to this time John Rich had been in a popular band Lonestar (he was fired before their third and biggest album release, Lonely Grill).
When 2004 came along, John had been spending years writing songs and playing small shows in the Nashville area. He eventually found huge success with Big & Rich and in 2005 and 2006 he had all kinds of songs on the radio as recorded by other artists like Gretchen Wilson and Jason Aldean.
All the songwriting Rich had done in the previous few years was now paying off and still is today.
So what's the secret?
How can a songwriter write 800 songs in just a few years when most of us would struggle to write just a single song?
The Songwriter Blogging Theory
John Rich obviously has a passion for songwriting and country music. He's been in Nashville since his early 20s and he's had success at the highest level. He's likely been writing songs since his teen years and maybe even before that time.
But in order to write 800 songs over a few years still takes a few secrets. These secrets can be used by you to increase your blogging frequency as well.
Formulas
Most songs follow formulas. You'll notice that country songs often start with a verse followed by the chorus followed by a second verse followed by the chorus again or perhaps a bridge and then the chorus. The song might last two and a half minutes or three minutes.
There are a few common rhyming patterns for songs. When songwriters sit down to write songs as teams or alone they have these formulas in their head. They then think about ideas (songwriters always have ideas written down from their thoughts) and just start getting to work.
In order to write 800 songs you need to think about the writing a little bit like work. You have to churn out content even if it's not all good. Some songs have the same theme. Some are very different from anything you've ever done.
This is how it can work with blogging to. You want to just start doing the work and following a few formulas. You can make list posts. You can create posts with intros, body sections and summaries.
Not every post will be a smash hit, but a few will. That's how songwriters think. They are focused on writing many songs and trying to make each one quality, but they know some will be better than others.
They write one song and move on to the next. Occasionally they might go back and tweak one if they really believe it will be a hit.
The formula method works, but there is also a need to change things up.
Experimentation
Experimenting is good for songwriting and blogging. You want to make sure you're trying things that have never been done before. For a songwriter this might mean writing about a subject that nobody else is covering. Sometimes a songwriter needs to do this in order to get noticed. They have to write something a little crazy to get people talking.
The same is true for blogging. In order to get noticed you might have the take the opposite opinion of the populace. You might have to disagree with a popular blogging in your niche. This is what makes you stand out.
You might have to change the formula for a post and do something really crazy.
Sometimes a songwriter will start a song with the chorus. It's not that crazy, but it's different and it might just get the attention of the radio listener.
Summary
Songwriting and blogging are a lot alike. Songwriters often sit down and churn out songs. They want all of them to be quality, but they realize some will be better than others. I believe they don't really worry about that and just get busy doing the work.
That's what it takes to increase your frequency, which is important.
Blogging, like songwriting, is a balance of quantity and quality. You need quality in order to become successful, but the only way to become a quality writer is to have experience.
And that usually takes constant writing, which means quantity.
So start blogging like a songwriter.
And consider signing up for the GBW Newsletter for more insight into blogging.