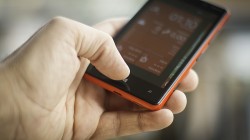 Social selling is starting to become a buzzword in the business world.
Social selling – in the context of this article and many others – is selling to or at least starting the sales process with target customers using social media.
There is so much a salesperson could take on today to generate leads and sell to customers. Everybody is probably in your ear talking about all kinds of online opportunities including social media.
There is just no way to do it all. Even if there is an opportunity to find an opportunity in social selling with social media there might only be time to really put effort into one channel.
With this post we'll try to give you direction on the exact social media channel you should focus on for your social selling efforts.
Target Customer
It's incredible to see how social media is split among demographics. If you want to see an example read this story about how one teenager uses a smartphone to keep in touch with friends. Teens are all over social media to a much greater extent than older people.
You probably have a detailed customer profile and description. If that profile says that your customer is under the age of 35 and a professional in the business world there is a good chance they use social media and use it a lot. They're probably on Facebook, Twitter and LinkedIn. They probably check their email multiple times each day. They probably read blogs and online articles.
That is where the opportunity is for social selling.
Outside of this demographic you're going to struggle with social selling. You can't force people to learn about your business on social media if they have no interest in Twitter, LinkedIn and the other social networks.
Twitter
But…if your customer does fit the profile of a social media user then you're in luck. There is some real opportunity to get people to discover your brand with social media.
In my experience and from speaking with others it seems like Twitter is a great way to make business connections.
I've been able to make a few connections via Twitter over the years. I don't follow many people, but I do try to interact with people that I feel fit the profile of my target customer.
I interact with their messages. I share information I feel they will find use – my own and from other sources. I try to add value with the understanding that what I do on Twitter is an extension of my offering.
Use Twitter for what it is – a discovery channel. You're looking to facilitate the discovery of your brand, your products and your services with your target customer.
Share articles. Ask questions. Use hashtags. Respond to the tweets of others. Retweet posts. Mention people in a way that benefits them.
Do the things that make others look good while allowing them to discover your brand in a non-spammy way.
LinkedIn
After Twitter or even on equal footing I would put LinkedIn.
For Ghost Blog Writers and for many other B2B small and medium businesses, LinkedIn is great for making initial connections with potential customers.
I've been fortunate to make connections on LinkedIn and having people immediately reach back out and ask about our service. That's kind of a home run when it comes to social selling, but you certainly can't expect that.
Instead, it's better to focus on the early part of the sales process. Connect with the people that fit your customer profile. See if they're participating in groups. Look to add some answers there.
Message a few people with introductions. Ask them about their business and the things that interest them.
You're not looking to make the sale right away.
Social selling is very much about the introduction. It's about the discovery.
Blogging
Speaking of discovery – blogging.
The line between search and social has blurred over the years.
If you want to generate leads and increase social selling at your business you really need to create your own content strategy. The best way to do this is with a business blog.
The blog you're reading right now is the number one source of new business for Ghost Blog Writers. It's not even close. Even referrals aren't ahead of it and that's rare for a small business. Our referrals are strong, but customers discover our brand through our blogging efforts.
Look at the information that's shared on social media. Most of the time you'll see links to blogs.
Services like Facebook, Twitter and Google all need content in order to function. Users have two choices. They can either create content for those sites to own or they can create their own content on a blog and share the snippet with the other property.
This way when something happens like MySpace users leaving in droves or the company getting purchased like Tumblr and Yahoo, you're still left with an asset that will work to generate traffic, leads and social sales no matter what social media site is popular at the moment.
Conclusion
There are two main takeaways from this article on social selling.
First, start with your business goals and your customer profile. If your customer is over the age of 35 the chances are they aren't really using social media all that much. If they're a business professional in sales or marketing or even IT they might be using things like forums, Twitter and LinkedIn. Look at your customer and determine if social selling is really an opportunity.
Second, the line is blurring between search and social. A strategy such as blogging takes advantage of the social channels your customers are using. You can focus on owning your content and creating your own online property. You can then tap into specific social media channels to bring users back to your location. It takes longer, but in the long-term you're much better off. You're investing in your own business and if a social channel suddenly disappears (MySpace, Friendster, etc.) you'll still have content for customers to share.
That's how we look at social media and social selling at Ghost Blog Writers and we're not the only ones.