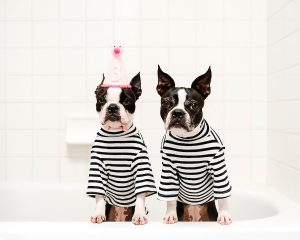 A new study out of Canada polled marketers and found that 83% conducted social media activities in the last year while 69% conducted content marketing activities.
The vague category, Website Development, came in at 80%, which is interesting, but more on that later. SEO was also up there at 64%…more on that one in a bit too.
Why are marketers in Canada (and like all over the world) investing in social media and content marketing? Later in the study it says that marketers are citing those activities as being successful. In marketing, successful almost always means more sales. It might mean traffic or exposure, but those lead to sales.
80% of those polled said that social media was having success with 78% saying that content marketing was having success.
78% also said that SEO activities were having success.
But let's wheel back around to the topics of Social Media & Content Marketing.
Creating Content For Social Media
There's an interesting and important insight in that article:
And, of course, much content created for marketing is itself distributed via social media, creating engagement there.
That's the key when it comes to social media and content marketing.
Oftentimes social media and content marketing are looked at separately. Even in this study they're looked at separately. It does make sense to separate them, but the important thing to remember is that you can have both efforts on their own, but they work much better together.
There are many examples of organizations running successful social media efforts without ever creating content for their website or for other channels. They're creating most or all of their content on their preferred social channel.
Photos, videos, text, etc.
It all goes exclusively onto a social media site like Twitter or Facebook.
That works totally fine. The audience is on social media so why not focus where the people are?
The one drawback is that when you're investing effort into your social media channel you're giving up ownership of the content. Yes, an update you post on your social page will be seen as yours and you'll get some benefit, but the social channel is really benefiting the most.
And that's maybe fine. What's wrong with Facebook and Twitter getting bigger? They get bigger and better with all the new content published. More people come to the sites and everybody wins…
But there is another option and that is to build content for your website first and let the social efforts funnel from the content marketing effort instead of the other way around.
Creating Content For Your Website
When you create content for your website you're building the reputation and authority of your website and your brand. You control your website. You own it. When things like blog posts, videos and all the other kind of content on your website provide value it lifts your entire website and all its pages.
Think about two brands.
They're both the same size with similar quality products.
One company has a basic website. Most of their marketing is focused on offline efforts.
The other company invests in a content marketing effort on their website. They publish blog posts, videos and more on their website. They also share the content on their social channels. They pull out snippets of their posts and videos and share those on social. They also create some unique content for social media.
Of those two companies, which will bring in more traffic to their website from various online sources?
What happens in that situation is that all the content piece (blog post, video, etc.) brings attention to itself, but also to the brand. That brings attention to the main website pages like the homepage. Search engines see all this content and also see the value and it's likely that the business with the content strategy will rank higher in the search engines.
Website Development & SEO
The truth here is that all marketing efforts go together like peas in a pod. It's not just social media and content marketing.
You could look at things as starting with website development. You look at your company's website as the main asset that you want to build.
From there you look for ways to development the website, which include good design, good structure and then good content. That will include content marketing, which is aimed at providing value to your target audience, helping them and giving them a reason to visit your website.
As a result of those two efforts, along with optimization of your website, you'll see SEO benefit over time on the website. And you'll also have content to fuel or supplement a social media effort.
Conclusion
The point here is that individual marketing efforts can be great. You can have successful, but it's good to take a step back and look at what you want to accomplish with all the different opportunities.
Most organizations are looking for more sales. That's really the core goal with all of marketing. And when it comes to sales it's usually the website that plays the role of the online salesperson. A good strategy to take is to develop your website to be able to take sales when customers are ready to be sold. And use supporting marketing efforts like content marketing to build the website's reputation and SEO while also using the content created to fuel social media to bring in even more people.