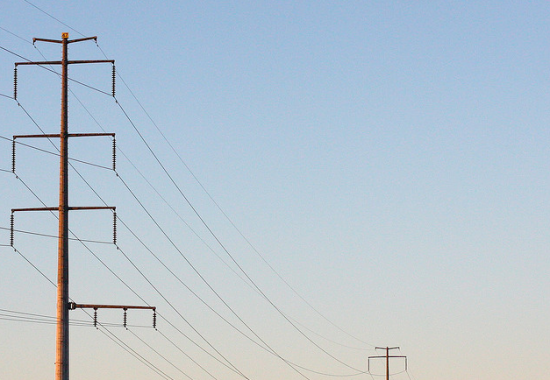 We've looked at a few big business blogs in the past. Today we're looking at the small business blogs.
But just for reference here are some of the big business blogs we've looked at starting with the big list:
The Big List of Companies That Blog
Analyzing The KISSmetrics Blog
Analyzing The Lady Antebellum Blog
That's just a sample. You can check out the archives for more.
Today we're looking at the small business blog. By the end of this post you should have a few good ideas of how small business blogs are able to find success as they grow and prosper.
That's what we're doing with our own blog here on GBW. In the last six month all of our clients have come to this site from referrals. The blog content either brings them to the site or convinces them to hire us.
So it's a strategy that works and these are some blogs that prove it.
Note: None of these are GBW clients as of this writing.
Cain Electric
The Cain Electric Blog is great. First of all, it's updated. That's a victory all on its own. There are so many small business blogs out there that aren't kept up to date. This blog has some recent posts.
Second, the posts are helpful. If you're like me you do a little research online before calling someone. If something went wrong in my house I'd be googling things to figure out what was wrong.
I'm not sure why I do this because I know nothing about how to handle the electric stuff in the house. But just in case it's something I can fix I do the research.
Chances are I'd find something like the Cain Electric Blog. Recent posts talk about how to know if you need a new electric panel and how to hook-up the electric for a sauna.
That's helpful stuff. The DIY guy could do some of it, but when they need real help who do you think they're calling?
Cain Electric.
By offering help you do two things.
First, you make a connection and build trust.
Second, you tap into the Reciprocity Theory. As humans we're wired to think nothing is free and really nothing is. When we receive something we feel the need to do something in return.
When someone reads a useful blog post they return the loyalty when it comes time to hire an electrician.
Fox Plumbing & Heating
This is another great example just like the first: Fox Plumbing & Heating. We're talking about tips on how to save money with your plumbing and heating. There are ways to make sure your Christmas goes off without a hitch.
These are helpful tips.
That's the key. Offer some of your knowledge. You're in the business and there are things you probably think are trivial, but to your customers it's really helpful stuff.
Those stupid questions people ask you – turn those answers into blog posts. You'll attract people to the blog and you'll earn their trust.
Nearly any business in any industry can find an audience online with a blog.
Mine That Data
Kevin Hillstrom says that about 70% of his business comes via his blog.
Blogging can work for small businesses if they're willing to put in the work.
Kevin consults with big businesses, but I think his consulting business is still classified as small. I'm not sure why because he is one of the best out there when it comes to analytics and general business theory.

I follow him on Twitter just to keep myself in line.
Kevin speaks the language of executives (profit). That gets the attention of those people and they hire him.
Execs aren't looking for 10 quick tips or anything like that. They want profit and they see that Kevin can deliver it.
I think I read somewhere that Kevin has written over 2,000 posts on his blog. That's dedication and it seems to be working.
Final Thoughts
Small business blogging can work. These are just three examples from various industries of companies that are doing well. They're offering some help to their ideal readers and they're turning those readers into customers.
That's how you make a small business blog work.