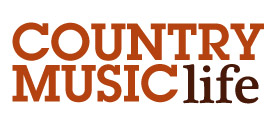 About three weeks ago I stopped tracking stats on Country Music Life.
I'll need to clarify because that might be confusing.
Three weeks ago I removed the WordPress.com Stats plugin from the website. This is a plugin I've always used on all of my personal WordPress blogs. It's been an easy way to quickly gauge stats. Anytime I have questions about how the blog is doing I can check the stats. Anytime I have questions about what I should write I look for the most popular posts.
Today, I'm experimenting with a new way of tracking success.
Profit Analytics for a Business Blog
Before I start I'm going to give a nod to Kevin at MineThatData. He's a must follow on Twitter and on his blog. Great information and he's always the one pushing profit.
Three weeks ago CML was having issues with page load speed. I was testing a few plugins and found the cause of the issue. In the process, I also deactivated WordPress.com Stats. It's a great plugin, but I figured that since it was deactivated I would try an experiment.
I'm now tracking profit on CML instead of traffic.
A little backstory…
Country Music Life is a personal site I use for a few reasons.
Number one – I use the site for personal enjoyment. I like country music and it's an outlet for my thoughts on the topic. The blog has allowed me to virtually meet some great people in the music industry including fellow writers. I've had the chance to interview a few artists. I also get a chance to preview new songs and albums before they are released.
Number two – The nature of Ghost Blog Writers is such that some clients prefer to remain anonymous about our relationship. As a result, I still need something to show potential clients. CML is a blog with over 800 posts as of today and I post something new at least once each day. It's a way I can show GBW clients that our business can actually post new content over multiple years.
Number three – I can experiment on CML. Since I'm the owner I can try some crazy things like tracking profit instead of traffic.
The source of revenue from CML is Google AdSense. I put the ad spots on the site and Google fills them either with their own clients or their display partners. It's easy for me and puts a little cash in my pocket each month.
A former method of revenue was Amazon Associates, but I have since stopped that because I'm suspect of how Google treats affiliate sites.
Back to stats…
Today, I do not track traffic anymore. I track revenue or profit via Google AdSense.
It's been interesting. I used to track traffic multiple times each day. Now, I simply check the revenue generated from the site.
Now, to be clear, I do still have Google Analytics set up. There was one day when revenue spiked. I was curious so I checked the stats to dig a little deeper as to why this revenue spike occurred.
So I guess I have not completely given up traffic tracking. Instead, what I do today is plan to track traffic at the end of each month instead of multiple times each day. Tomorrow, February 1st, I'll go back and look at the top revenue pages on CML. I'll analyze and assess how the results will impact my future post topics.
It's a change in thought process for me. I'm focusing on writing posts that generate the most profit instead of the most traffic. My thought is this practice should yield more profit instead of more page views. Sometimes these two correlate, but not always.
I think there is room for tracking traffic, but it's not the most important thing with blogging.
The most important item with blogging is profit.
It's best to track profit over traffic on its own. It's good to track what leads to profit and this is often the case with blogging. A page view might mean a certain level of profit. An email subscriber might mean a certain amount of profit.
I'll let you know how the experiment goes as I continue to stop tracking traffic in favor of tracking profit…