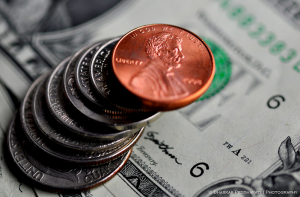 This is probably not a surprise to you, but people trust editorial content more than ads.
According to the study by Nielsen, people will take action on certain types of content and that may or may not differ from the way people trust the content.
Here are the interesting numbers on how many people trust each type of content:
84% trust recommendations from friends
69% trust branded websites
68% trust consumer opinions posted online
67% trust editorial content such as newspaper articles
62% trust TV ads
61% trust brand sponsorships
60% trust magazine ads
And it kind of continues to dip down for various other forms of advertising.
The whole inbound marketing and earned media movement is based on findings like these. People have more trust for certain types and sources of information. They may take action on TV ads and other forms of advertising, but it can be less expensive to focus on inbound channels like editorial content and your own branded website.
Based on these results I have three takeaways for you.
1. Start Creating Fresh Content
The results of the study above show that people trust two very important things:
Your Website
Your Editorial Content
This is perhaps the biggest reason for you to start publishing fresh content on your website. Most are doing this in the form of a company blog. A blog gives you the perfect platform for publishing content on your own website, which you now know people trust.
2. Continue To Focus On Your Merchandise
Having amazing merchandise is the key to business success. You need staple offerings and you need new offerings to attract new customers. You can focus on loyalty programs and things like that, but the quality of what you provide to your customers will determine if people will recommend you to the people they know.
That is the most trustworthy way for people to take action with your brand. They're looking at recommendations from friends and recommendations that people post online. You can do things to move this along, but focusing on the quality of your product or service is the biggest way to earn business this way.
3. Start Experimenting With Online Video
People love their TV. It's still the biggest way we consume content. The recent trend is for people to watch video content online. One of the things we're looking at with GBW is to start creating more video content.
You don't have to invest large amounts of cash to make video. You can dip your feet in to try some things out.
People are watching video so having some video content now will help you move into the channel so you can benefit now and in the coming years.
Image: peddhapati