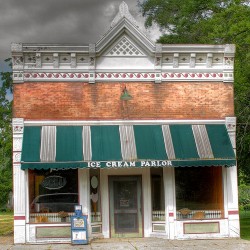 Local businesses have a huge opportunity right now.
I'm talking about the businesses that sell only locally:
Grocery Stores
Pet Groomers
Car Dealers
Yoga Studios & Gyms
Restaurants & Bars
Bowling Alleys
Arcades
Salons
Music Festivals
Lawyers
Accountants
Insurance Agents
Movie Theaters
Farmers Markets
These small businesses have been holding back with online investment and it's probably been for good reason.
For one, investing in a website and online marketing strategies has been perceived as something too big for a local small business. The market is relatively small in a local area while a website can be seen by anyone in the world.
For two, online marketing can become expensive. It might be more worthwhile to invest in a good product and service that leads to word of mouth referrals. Even something like local radio advertising may have a better return on investment with the local market.
Finally, local small businesses – like many other small businesses – are strapped for the most important asset – time. Local small business owners rarely have time to manage a website. The risk of the site going stale and dormant are too high. It's not worth investing in a site that will be static after the initial launch.
These reasons have made for a pretty quiet local business website landscape.
But if you still have interest in creating an online presence for your local small business then keep reading.
Because there is a great opportunity where others take no action.
Generating Leads and New Customers
The name of the game for any business is leads, customers and sales.
When you cut through all the analytics, stats and marketing it has to lead back to profit.
Small business owners are smart. They know their time is precious and I think that's a big reason they haven't jumped online yet. It's not really worth getting a few hundred Facebook fans if that doesn't turn into profit within a reasonable period.
Here are the online strategies I feel will generate leads, new customers and profit for your local small business. This is based on companies I've worked with and how they've been able to get real results while the competition sits on the sidelines.
Website & Blog
More people are going online to search for all types of information including local business information. Searching for local information is especially common on smartphones as people sit on their couch looking for a place to eat or a place to hangout.
At the very least a local business should have their basic contact information somewhere online so it can be found when people are searching.
The best option for putting your information online is with a website and an accompanying blog.
You can get a basic website online that is secure, professional and easy to mange for around $300. That price estimate includes:
Domain
Annual Hosting
Website Theme
Website Framework
WordPress Management System
I really like using WordPress. I use it  for all personal and business sites. Many GBW clients also use WordPress. It started as a blogging service, but now can be used as an entire website management system.
To get started I would recommend a service like StudioPress. They are a trusted company that provides an easy to manage system that works on WordPress. They also offer themes that make your site look professional.
Purchasing a domain and basic hosting on a site like Go Daddy will run you about $100/year. As the site grows and you need a higher quality host you can go with the StudioPress sister brand Synthesis, which we use for the GBW website.
With a day or so you'll have a website up and running for the estimated cost of $300.
It will probably take you another few days to get the content (text, images, etc.) on the site.
Include basic information about your company – what you do, who you are, what you offer, etc. – on the homepage. Create an About page and a call to action so people know how to find your location.
Best practice is to include your address and phone number in the head on every page. Also make sure the address is text. This makes it easy for people to copy and paste. No images for the address and phone number.
At the very least you'll make your site visible to those searching for items related to your business (SEO). Those people can take action with the information right on your site.
To take things to a different level you can update your site. The easiest way to do this is with a blog.
You don't have to invest a lot of time or effort into your blog. You can simply add updates like new offers, special offers and similar information that your target customers might be searching for online.
To go beyond that you could offer how-to information that would attract a wider potential audience.
For example, a movie theater could post that the new Iron Man movie is now out as a blog post. Customers looking for where to watch that movie would find this post. Going further the theater could write a list of possible activities for families to do when it's raining. This type of post is great for people that need something to do, but don't have the idea to visit the theater yet.
Partnerships
The next area where local businesses have an opportunity is with online partnerships.
You don't even necessarily need a website for this strategy although it would help.
Partnerships are anything you can do online to expose your brand to a new audience. The process involves looking for complementary businesses and organizations in your area and coming up with a way to promote each other's services.
I'm getting married next year and it was interesting to me to see that the venue we chose had a complete list of partners on their website. We ended up using this list to fill out the rest of our vendors for the wedding.
Getting listed on other people's websites in this way is a really basic yet effective way to get new leads and customers.
Co-promotions and other events that you can co-host with other companies in your area is a great way to grow your online audience. Offer to provide some photos or tips for another business's email newsletter.
Do anything you can to get exposure to an established online audience.
Public Relations
Online PR also doesn't necessarily require a website. It does require time and a website can help, but you can do it as part of your regular business activities.
PR actually takes quite a bit of effort. You're looking to get mentioned in local online publications. We have one in our area called Volume One. They write specifically about local businesses.
Offering to do interviews, quotes and other mentions in stories for articles is how you would use public relations to generate interest in your local business.
Conclusion
Local small businesses do have an opportunity to profit from online marketing.
Many of these companies are still avoiding the Web because they simply don't have time. If your business has a customer that skews a little younger and is someone that uses the Internet often you have a great opportunity.
While the competition sits on the sideline you can use the tips above to earn new business.
You can grow while others tread water.
It's an opportunity. You just have to take it.