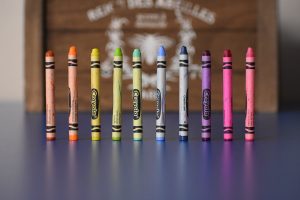 A key to getting more followers on social media is sharing more often.
Unless you're a celebrity, sharing once or twice per day is probably not enough to build a strong following.
Getting followers requires sharing interesting content and sharing it often. That's what makes you an attractive and valuable follow no matter what social site you're using.
You can obviously share your own content on social media, but most of us don't have enough of our own content to share often. The other way is to mix in your own with other people's content.
That's a great strategy and even beyond that is the idea of re-sharing.
Re-sharing really is a secret for not only getting a following, but building traffic to your own website or blog and for getting recognition in your industry since you'll be sharing and re-sharing great content from people in your industry.
But even re-sharing isn't enough. Even if you don't repeat an item that often you still want to mix things up so your followers aren't seeing the same items all the time.
This requires using alternative titles and lead-ins when you share.
Here are some tips for creating alternative titles.
Tip #1. Show Part Of A List
This is one of my favorites.
You can use the regular title to share a few times. Let's say the title is:
24 Best Country Artists Of 2017
That will get people's attention, but you can mix it up and one way is by sharing part of the list.
You can do something like this:
5. Maren Morris
4. Tim McGraw
3. Carrie Underwood
2. Luke Bryan
1. [LINK here]
I love this one. You give people a little snippet and lead them into clicking the post.
Tip #2. Pull Quote
This one is popular and for good reason.
A pull quote is just a little snippet from within the post.
Sometimes when you're reading blog posts you'll see a sentence or two that are called out with a "tweet this" link next to it. These are really good snippets from the post that are worthwhile to share on their own.
A bold statement.
A shocking revelation.
When you're sharing content, read through it and see if you can find 3-5 pull quotes, sentences that are really stunning on their own and use those as alternative titles for social media sharing.
Tip #3. Add Your Comment
You can use the basic title for the content, but before you share that title and link add your own comment.
This might look like this:
This is my favorite song so far of 2017 – A Girl Like You by Easton Corbin [link]
You could share the video with just the title and link, but you can add your own thought to make it stand out a bit more.
Tip #4. Simple Re-Title
This one is obvious, but it's not worth overlooking.
Let's say you have a title like:
How to Brush Your Dog's Teeth
Pretty straightforward. That's a great title for a piece of content.
But you could use simple alternative titles like:
5 Easy Steps To Brush Your Dog's Teeth
Why You Need To Brush Your Dog's Teeth
Struggling To Brush Your Dog's Teeth? Use These 5 Tips…
There are lots of ways you can tweak the title to get more shares out of it without always sharing the same title.
And you might even pick up on some types of titles that work better than others.
Tip #5. Don't Share The Link
This one takes a different approach.
You've created a great post or video or podcast.
That's great. You can do all the things above and include the link when you share on social media.
But to change things up a bit just get rid of the link.
Pull the best tips, quotes or whatever from the content and just share those on their own.
A blog post or whatever probably has a handful or more tips that are great on their own. Just share those on social media and you'll have some great info to share with your followers and they won't even have to leave their favorite social network to get it.
Conclusion
Re-sharing content, whether your own other someone else's, is an important element of building a social media following. You probably need to be sharing a lot more often than you are now if you want to attract followers.
But it's tricky to re-share content without it feeling stale. The way to avoid that is by tweaking the titles of what you're sharing. Use the tips above and you'll be in great shape for keeping things fresh on your social feed.