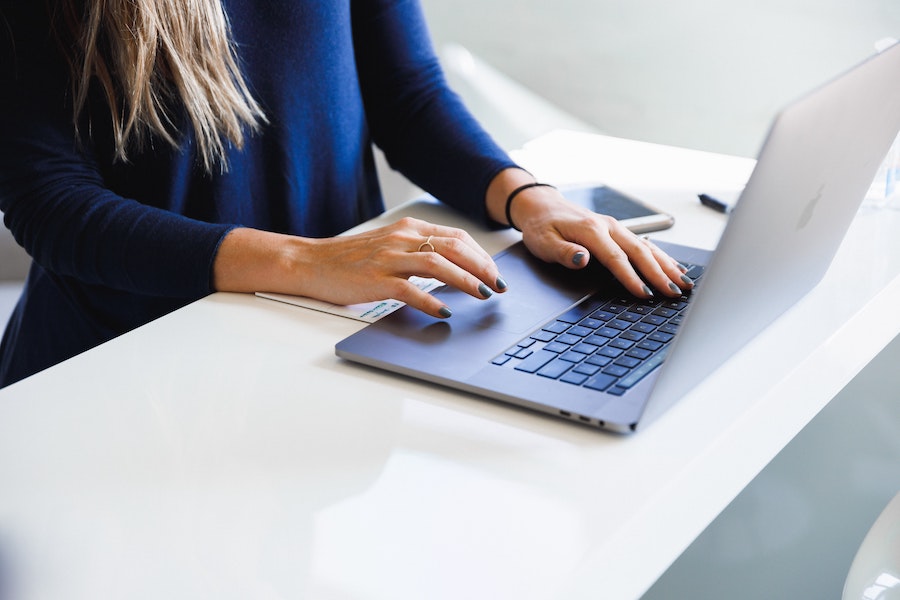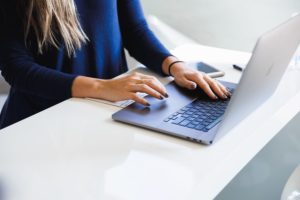 Small business is very much about building relationships. Business owners, managers and operators work to build relationships with customers. Sometimes it happens relatively quickly and other times it's a slow burn. But no matter the situation, some type of relationship is built.
And that's even true for companies you're working with in a remote situation. If you buy a product from a small company online you've likely developed at least some kind of relationship with them. Maybe you watched a video. Maybe you listened to a podcast.
Or perhaps you've read some of their content.
No matter what type of business you're in, relationships are important. And written content can help build positive and lasting business relationships.
Here are a few of the ways…
1. Email Newsletter
Email is one of the original forms of communication on the Internet. And it's still one of the most widely used. People check it regularly. They check it at their desk. They check it on their phone. The medium has been saturated over the last 10+ years, but people have gotten pretty good at cleaning their inboxes and subscriptions so they're only seeing the most important items.
The key to building business relationships with written content via email is to be a trusted source of information. There is no single right way to run an email relationship building program. You might simply send short and personal notes to specific contacts. Just checking in to see how they're doing. You might collect questions that you hear your contacts asking on the phone or in person or online and provide answers every other week via email.
Test a few things. See what gets the most response and the fewest unsubscribes. Build on the success.
2. LinkedIn Articles
There are lots of sites and social apps that allow for full article publishing. It's like a blog that's not on your own website. That's a big drawback, but the potential upside is access to an established audience.
For businesspeople, the best opportunity is likely with LinkedIn. This social site has built something really valuable for professionals in the working world. You can connect and build relationships with others over mainly the focus of work. There is some personal information shared, just as their is in any business relationship. It's a good place to do business online.
You can share video and short text updates. You can leave comments and share links to articles. But perhaps the most powerful content is the LinkedIn Articles feature, which allows you to share longer articles. About 500 words seems to be about average. just like a regular blog post.
You can post an article, perhaps weekly, and your connections are likely to see it in their feed. And if anyone interacts with a like or comment or share, their connections have a chance to see it.
3. Social Media Snippets
Most social media posts are less than 50 words. It's probably a result of Twitter with its original 140 character limit. That's not a lot of room to share information, but it worked and connected with people and it became a standard. Just like a 3-minute pop song or a 2-hour film.
Even if a social site or app doesn't have a set limit, people naturally limit themselves when they're creating and sharing content. So it's good to follow the general non-written rules most of the time if you're going to engage.
One way to do this is to create longform written content, such as a blog post, on your own website and then use snippets to share on social media.
The original content lives on your website and blog and builds SEO benefit. And you can reuse the content on social where each site or app often has its own ecosystem separate from the search engines.
4. Social Media Commenting
Commenting and interaction are important on social media. Leaving a comment that stands out amongst other comments is powerful. It stands out to the original poster. It makes them feel good. It makes them feel important. It connects you to them.
Schedule time each day or week to leave comments. I would recommend doing so on LinkedIn and Facebook. Try to be thoughtful and positive. Make it something the original poster would notice and possibly interact with.
5. Blogging & SEO
Blogging remains a great way to build connections online. The main source of those connections is SEO. You create content on a consistent schedule for the long-term. The search engines crawl it, learn it and eventually begin ranking you for certain keywords. Often you'll rank for keywords you don't even know exist.
People that never knew you existed will come to your site seeking answers to questions they have. They will be introduced to you and that can lead to positive online business relationships.
Conclusion
Written content is a great way to build business relationships. The internet has provided a great platform for creating and consuming content. You're probably reading a lot of content online. Both on social and probably on blogs even if you don't realize it. And you probably subscribe to a few email newsletters.
If you're looking to build better and more business relationships, written content is a good opportunity.