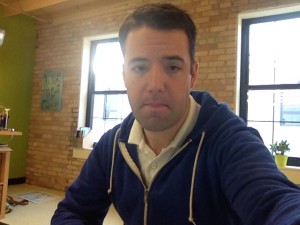 Earlier we shared our concept of The Snippet Strategy.
The idea is to focus on creating content on your site; content you own and control.
In that post we said that with one post you can easily create 3-5 snippets to share on your social media profiles.
Now, it's a fairly common thought in the online marketing world that you should share your content multiple times. In fact, some people think you should share your daily posts on your social profiles multiple times in the same day.
It makes sense.
Not all of your followers are looking at their Twitter streams or your LinkedIn feeds every minute of the day. Unless they're looking at the exact moment when you publish they might not see it.
The Snippet Strategy post was really about sharing your post 3 to 5 times in the same day.
But the last few weeks I've been using Buffer and have been experimenting with an expanded Snippet Strategy. This  new strategy calls for using old posts much more in your social feeds.
Sometimes you can simply use the title, but other times you have to make it more interesting and unique for your followers. Some will need different cues to be triggered to read your content. They might see the title the first time and disregard it. But a simple change in the content might entice them.
Here is the secret…
Example: 10 Biggest Inbound Newsmakers Of 2013
I got this idea from The Golf Channel. I was following their list of the biggest newsmakers in the golf world and figured the inbound industry needed something similar.
You can use the 20 From 1 strategy with a lot of posts, but the top 10 post is perfect, which is what this newsmaker post is.
Note: Each of these will included a shortened link to the post. You don't have to include this if you don't want to. I've tried it. Stand alone shares can be good, but after a while I figure it's worth it to entice traffic. People don't have to click if they don't want to. I don't think it's a big deterrence if they see a link.
First Wave: Title Variations
Share #1: 10 Biggest Inbound Newsmakers Of 2013 #ContentMarketing
Add the relative hashtag.
Share #2: What online marketing events were the biggest in 2013? Here's the story:
People seem to like questions.
Share #3: Were you paying attention to the big inbound marketing stories last year?
Another question enticing people to click.
Share #4: The 10 biggest inbound newsmakers from last year. #7 had people angry #Facebook
Another enticing little twist on the content that touches on a subject people were talking about.
Share #5: Here are the biggest online marketing newsmakers from last year and how they affect you this year.
People want to know what they should pay attention to in the future.
Second Wave: Mention Those That You Mentioned In The Post
Share #6: 10 Biggest Inbound Newsmakers Of 2013 feat: @Moz
Share #7: 10 Big Inbound Newsmakers Of 2013 feat: @DerekHalpern
Share #8: These events made the list of big newsmakers in the inbound world last year feat: @Backlinko
Share #9: Big inbound newsmakers from last year include a gem from @neilpatel
Share #10: Big names shared great content to address the hot items in the inbound world last year including @salesforce
Final Wave: All 10 Points From The Post
Share #11: Google is making changes to account for local search intent. What is your Local SEO strategy?
Share #12: Do you have a blog marketing strategy? It was a big item in the inbound world last year.
Share #13: What marketing tasks have you automated? Marketing Automation made our list of top newsmakers for 2013.
Share #14: Facebook changed the rules again and it made our list of big inbound news from last year.
Share #15: How fast is your website? Page Speed made our list as an important inbound marketing item from last year.
Share #16: Why are companies trying Native Advertising? It was one of the big newsmakers of the year.
Share #17: Do you create different types of content? This strategy became important last year.
Share #18: A big newsmakers in the inbound marketing world was Online Video. What's your video strategy?
Share #19: More people access the web on their smartphone. Responsive Design was a hot item this year.
Share #20: Did you hear about Google's (Not Provided)? It was the top newsmaker in the inbound world last year.
Conclusion
There you have it.
Take one blog post and turn it into 20 shares.
In reality, you can turn a single post into even more shares. There are other ways to break up your content to share on social profiles. Hopefully this gets your creative juices flowing.
Don't let your content die a quick death with your social followers.
Unlike ads, your blog posts can live forever. As long as your website and blog are online you can share your old posts again and again.
Follow the steps above to make things different, fresh and interesting for your followers.
Use a service like Buffer to help with this. It makes it really easy to add old posts to your feeds.
You'll reach followers that missed your content the first time, followers that weren't interested the first time and followers you didn't have the first time.
It all leads to more traffic and more sales.