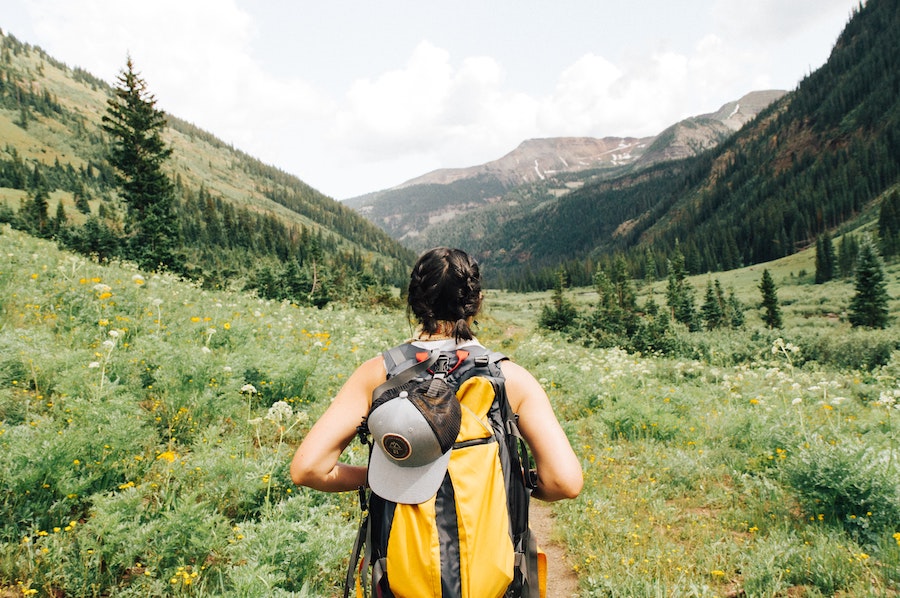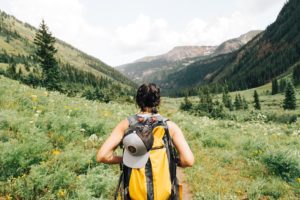 Interest in hiking is on the rise.
This trend will likely continue for a couple decades as today's generation learns to love the outdoors.
For businesses in the hiking industry, this might be the greatest opportunity to grow and prosper. You can probably just ride the wave and do really well. But there are also countless other ways to market and grow your business beyond the competition.
One way is with a blog.
Here are a few tips for starting and thriving with a hiking blog…
1. WordPress On Your Business Domain
WordPress has the best blogging software. They probably have the best website software. You don't have to choose WordPress, but it's a great place to start and you can't go wrong with using it.
I started by first blog in 2008. I had no idea about coding or any of that stuff. Even I could figure it out back then. And it's gotten incredibly easier since. So there isn't an excuse for not doing it.
The key thing is to start your blog on your own business domain. That's the URL people type in to go to your website.
When you publish on your domain, you own the content. You control it. You can make changes. And you build everything related to that domain and brand name over time.
Adding content to your own website is like compounding interest. It starts slow, but as time goes by you see the returns. But only with consistent creating or investing.
2. Aim For Daily
If you're coming up with reasons that you can't do a daily blog post then you're probably looking in the wrong place for marketing. Blogging is an every day thing. For individuals and for businesses.
For at least the first year.
John Rich had relatively early success in the country music world. He was in the band Lonestar. Then he was fired after two successful albums. Then his songs began being recorded by other artists and he was having hits. Then he had success in the duo, Big & Rich.
When asked about his success, John often told the story about writing 700+ songs before anything happened.
That's two years of writing a song every day before anything happened. Not just success, but anything.
There are no shortcuts in life. Not in songwriting and not in blogging. You have to start by making a real commitment to doing blogging daily.
3. Document
One good way to do something every day is to document what you're doing. What you're doing in the business. What you're selling to people. The questions they have and the answers you provide. The interesting stories they tell you. The hiking you're doing on your own.
Share your stories and it will lead to some great blogging. Don't overthink it.
4. Lots Of Photos
When you go out hiking, make it a goal to take at least 10 photos. Leave most of the time for enjoying the hike, but leave a little time for taking 10 photos. These will be great for your blog posts. Let's say you hike at least once a week. That's 500 photos per year. And you can use and reuse them on all of the posts you're going to create in the coming years.
A hiking blog doesn't have to be incredibly visual, but it will be a way to stand out. Just use your phone. You don't have to try and be the best photographer from the start. But by the time you've taken 500 photos you'll be pretty good and that will improve in the coming years.
5. Q&A
One excuse people give for not blogging is that they're not sure what to write about.
The simplest way to get past this is to focus on the questions people are asking about hiking. You're an expert in the field. You sell equipment or guided tours or whatever. You have great knowledge. Maybe there are others in the business that are smarter than you.
That doesn't matter. You're not blogging for them. You're blogging for customers.
No question is too easy to answer. What is easy for you is likely unknown to a beginner that is looking to get into hiking. If I'm a newbie hiker, I'd love to know if it's okay to buy used equipment to start. And how to do it.
If I fall in love with it you can bet I'll buy more stuff in the future. And likely from the person that has been a source of information.
Conclusion
Hiking is booming. People are learning to love the outdoors again. They are leaving the cities. They're heading out to get some air and some space. The industry will boom and many businesses will be able to ride the wave. But there is more opportunity for growth. And one of those is with blogging. Hopefully these tips can provide some guidance if you're looking down this path.