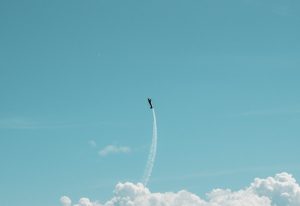 Do you have a podcast?
I think podcasting is a pretty cool form of content marketing.
I subscribe to a number of different podcasts. I've tried listening to them while working, but I always seem to miss something from the episodes.
Because of that my favorite times to listen are right away in the morning when I'm sipping some coffee. I also listen when I'm making lunch each day and if the podcast is long enough while I'm eating.
In the US, there are approximately 27 million podcast listeners each week with most listening to 2-3 podcasts each week. And the numbers appear to be growing especially on mobile devices.
So podcasting is great, but if you have a podcast or are thinking about starting one it's also important to have a few ideas for promoting it. The goal is to get more listeners, right?
So let's get into a few ways to promote your podcast on social media.
Step #1. Automated Sharing
The big one and the obvious one is to share every new episode that you publish on your social accounts.
This is the one that most people understand and do. It's easy to share every new podcast on Twitter, Facebook or LinkedIn or wherever your preferred channel is because you're pumped for the new episode to be out.
In many cases you can even automate the process so that as soon as your podcast is published it's automatically sent to your social accounts. Depending on the podcast software you have that should be easy to setup just like it sends each new podcast to iTunes or wherever else you send the episodes.
Step #2. Mention Any Guests With Manual Updates
After your episode is automatically sent to your social accounts I think it's definitely a good idea to go to your account and great one or more manual updates to share.
You're probably spending time on your favorite social account anyway so you're there and it should be easy to create an update.
But the key at this point is to mention any guests you had on the episode. This is a good way to let the person know that the episode is live online and the key is that you can let them know and then they'll share the social update with their followers.
That expands the reach of the episode and makes it more likely for more people to discover the podcast and become regular listeners. I've had that happen to me all the time. Someone I follow was a guest on a podcast. They retweeted an update about that podcast and I've gone on to follow that podcast.
Step #3. Re-Share Multiple Times On The Day Of The Podcast
Most people follow several accounts on their social network of choice. They might follow a hundred people on Twitter or have 200 friends on Facebook or have 300 connections on LinkedIn.
That's a lot of potential content to see throughout the day. And the person might not be logged in all day so the odds of them missing your update are really good.
That's why it's good practice to share an update about your new podcast multiple times on the day that it was published. You might get some people that see that you're re-sharing, but they know what you're doing and it's easy for them to scroll to the next update on your feed. So don't worry about that.
The goal is to make sure that as many of your followers see the update as possible.
Step #4. Re-Share Throughout The Week (Possibly Beyond)
Don't stop at just sharing your podcast episodes on the day they're published. Keep the momentum going by sharing reminders throughout the following week and possibly all the way up to when you publish the next new podcast.
You don't have to get annoying with it by sharing every hour or something like that, but you can probably share much more than you're already sharing.
Let's go back to thinking about how likely your followers are to see your updates on social media. It's not high and if they don't check their social account everyday then the chances are even lower.
I suggest sharing it throughout the week after an episode is published and do it at different times during the day. Try mixing it up so you can catch people based on their routine and how they check their social feeds.
You can make this easier with a sharing tool like Buffer to schedule your updates. A good habit would be to get on Buffer once a new episode comes out and create all the updates that you want for the next week at once. Then you're done or you can simply add in a few more updates as you remember.
Step #5. Re-Share Base On How Episodes Relate To Current Events
Finally, you can come back to any episodes that fit in with current trends.
I see this all the time on the golf podcasts I follow.
Dustin Johnson won the US Open a month or so ago. He dominated and one of the podcasts I followed had talked about Dustin Johnson a month ago and they re-shared the episode.
I also see it with Packers podcasts. A podcast person will have a player on as a guest or they'll have talked about a player and the next month that player will have a good game and they'll re-share the podcast.
It's a great way to continue to bring traffic and attention to those existing podcasts. The more you get the more you have to share.
Conclusion
This strategy is nothing new. You can really take these sharing tips and use them with any content marketing, but I think it's a very good strategy for podcasting. I see podcasts that do this, but I see others that don't really continue to re-share their podcasts and a week or more will go by and I'll realize that I missed an episode.
You're doing your followers a favor by sharing and re-sharing your episodes on social media. And here's a little extra tip – be sure to share the links to the ways people can access your pods like linking to the iTunes download and the Stitcher download and so on…SoundCloud and all those.