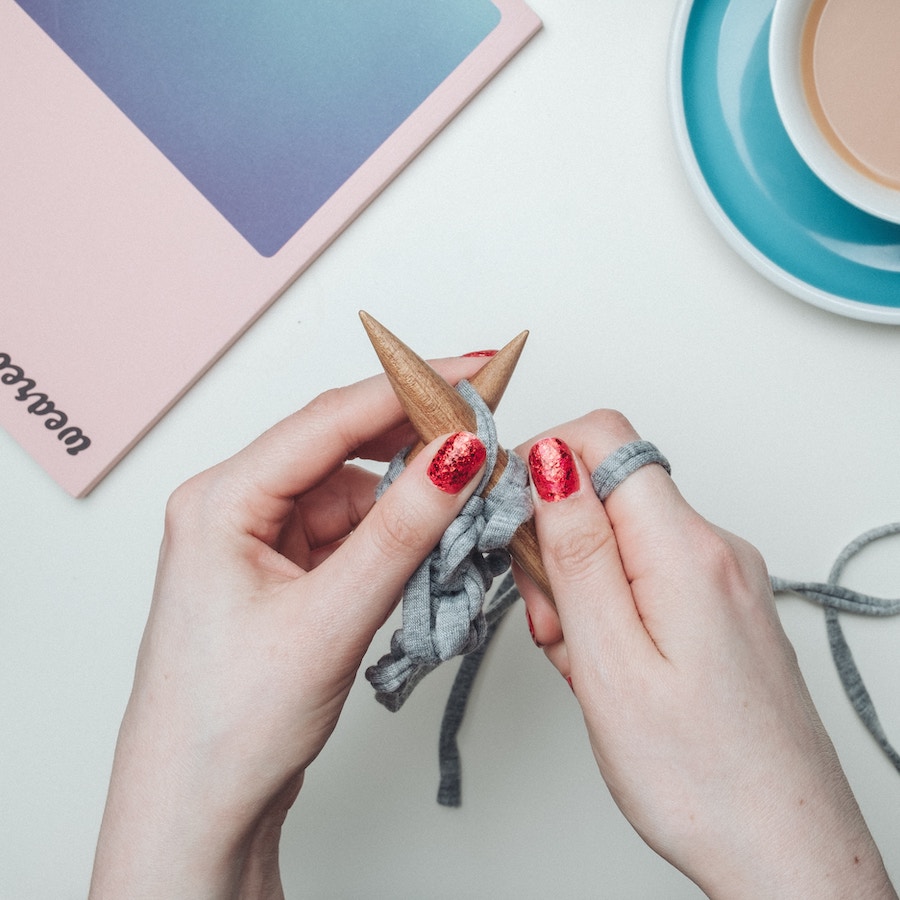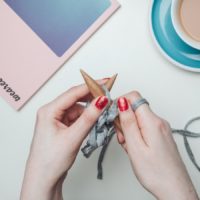 Etsy continues to grow.
When you hear your mother start talking about buying things on Etsy you know things are going mainstream.
The marketplace used to be something pretty niche for those that liked unique things. Artists buying things made by other artists. And it's still very much in that niche, but the platform seems to be becoming something more.
And that's impressive in the age of Amazon. Etsy is kind of like the mom and pop shop that adjusted and did well when Walmart moved to town in the late '80s.
Anyway, you're here because you're selling products on Etsy. Maybe you've launched and sales haven't quite been what you expected. That's normal. That's okay. But the pressure is there to sell. To market.
Here are some strategies to implement…
1. Instagram Frequency
Instagram is probably something you've been using. Maybe you have a personal account that you use a little for your Etsy store. Maybe you have two accounts that you use periodically.
Whatever the case, it's time to start posting more on the channel. Whether you have one or two channels, start posting more. On the personal one and on the store one.
People like to give quantity a bad rap, but it's proven to be the way to figure out what people on Instagram are looking for.
This is nothing new… I'm reading a book about Louis B. Mayer. He was in charge of running MGM studies during their heyday in the 1930s. The studio focused on quantity during this run. They would hit on formulas that worked and then they would hammer those formulas while also experimenting with off the wall things so they didn't miss out on something new.
That's how you want to approach Instagram. Post often. Experiment with different content. Personal. Business. Do it all. When something hits with people keep posting similar stuff while also experimenting with other stuff.
2. Instagram Commenting
Instagram is the theme here. It's one of the largest and fastest growing platforms right now. That will likely continue and even if it changes you can use these strategies on other platforms.
This one is about commenting on popular posts in your niche. Search for keywords and hashtags that fit with what you're selling. If you're selling luggage, focus on the travel niche. If you're selling birch tree decor, focus on the home niche.
Every day, do a search every hour and you'll see the 9 most popular posts. Look at them and try to leave the best comment. Don't try to get people to your profile or anything like that. Try to add to the conversation with something useful, funny or entertaining. The more you do it the more you'll learn what works.
It's a great way to get attention for yourself and your Etsy brand.
3. Podcast Guesting
Podcast growth has been incredible in the last few years. There is a podcast for just about everything and new ones are popping up all the time.
You could start your own podcast. That wouldn't be a bad item to add to this list. But if you're not into that something even better is to guest on podcasts.
Again, if you're selling luggage in your Etsy store then search for travel podcasts. You can search using Apple Podcasts, Spotify, Anchor or even Google. Find podcasts, see if they host guests and reach out with a pitch about what you can talk about.
You probably won't want to discuss your products, although most hosts will mention it. You'll want to focus on other content you can provide. Travel tips. Tips for whatever niche you're in.
If it's not too costly, send the podcast guest your product before you're on. Give them time to use it. Free products are a great way to market your company.
4. Collaborations
Back to the MGM business… Something that movie studio did really well and really something they invented was the star building system. They would identify an actor they felt could be a star. They then put them through training and starting putting them in movies with current stars. This would make the newcomer seem important by association.
This still goes on today with movies, music and in regular business.
Search for complementary Etsy products to yours. Reach out to a number of them and see if there is a way you can create a bundle with your products. See if they're looking to do anything with their marketing and try to pitch a way you can help.
Since you're the newcomer, you'll need to give a lot of value to the other brand. But that's okay. They're giving you respect and access to their audience in return.
Let's say you sell mens shaving bags. Find a seller that sells other mens products on Etsy. Reach out and offer to give them 50 free bags to include in their orders or for some kind of giveaway.
5. Regular SEO Updates
It's easy to hear the tip that you should do SEO. But that's obviously not very helpful.
No matter what you do, though, Etsy offers one of the best platforms anywhere from an SEO perspective. It's pretty easy to search Google for something and stumble on a product on Etsy.
When it comes to your products, follow the Etsy SEO Guidelines as much and as detailed as possible. Change your product name if you need to. Change your description. Make sure to set a reminder to audit the product descriptions every 3 months to make changes based on what you learn.
You're not looking to just win SEO from Google, but also within Etsy where there is a lot of searching going on. You want to be one of the top results for any keyword related to what you're selling.
Conclusion
Etsy is a great opportunity for sellers and creators. But it's not just about creating something you're proud of. You need to be serious about the marketing if you want to have success and make money off your creation. Use these tips to get started. Commit for the long-term and you'll be ahead of the competition.