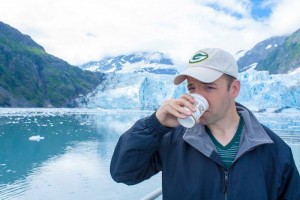 This is a great time of year. The holidays are here. I just had a nice weekend with the family over Thanksgiving. And there are a few more trips coming up at the end of the month.
We go to La Crosse to visit family the weekend before Christmas. Then we have Christmas here in Eau Claire and the weekend after Christmas we head to De Pere.
It's a busy time of year, but things have always tended to slow down a touch for GBW during the holidays. Our clients are businesses. And the owners and managers of those companies have busy schedules this time of year. They're doing all those family things and they're also focusing on closing out the books for the year and looking at how their budgets are coming together for the current year and what the budget should look like for the New Year.
So we don't get quite as many inquiries this time of year, which is a big part of my daily activities at GBW. So I have some free time. I do have to work on the financials and things like that along with the family activities and that keeps me busy, but I like to invest a little in the business during the December Lull.
Here are a few things I do to improve the business this time of year.
Look At The Priorities
I always have this running list of things I want to accomplish with GBW. I also have a list of personal things, but we'll focus on the business side right now.
One of the top things on my list this year was to re-start a monthly email to all the writers on the GBW Team. I've done it in the past, but got away from it. It's time to re-start that and it's at the top of my list for 2015.
But prior to 2015 I'm taking time during the December Lull to set things up. I'm setting up the email with Aweber, but I'm also planning what I'm going to say each month. I'm getting feedback from a couple writers to get their thoughts.
Now is a great time to work on projects like this that will kick off in the New Year. It's easy to say that you'll just handle it after the holidays, but work on the details now and you can roll it out when the New Year comes.
New Daily Habits
I also buy-in to the idea that creating habits can lead to good things in life. One thing I already started was a podcast with my wife: The Shuda Show. We spend about an hour recording it each week and maybe another hour planning on what we're going to discuss. It's a commitment. We don't really have a goal for it, but we wanted to do it.
So we're committed to that and I'm also looking at new habits I can form going into the New Year – both business and personal. One daily habit might be emailing a client just to check-in.
Or maybe emailing someone in my LinkedIn contacts to see how they're doing. And on the personal side I could hit 50 putts each day to improve at golf or send a little email to a friend or family member just to check-in.
Doing something every week turns into 52 over the year. That's the goal for the podcast. Doing something daily turns into 365 things over the year. Maybe 300 if you miss a few weekend days. That's a lot and it all starts with figuring out what habit you could start. And you can figure that out this month.
Review Processes
One final thing I'm doing during the December Lull is looking at the processes we use at GBW. I'm looking at how I handle inquiries. I'm looking at how we handle ongoing clients and the things we do there. I'm looking at everything.
Processes are a key for every business. And with a year's worth of experiences under your belt you have more knowledge right now than you did a year ago or whenever you started doing all the tasks you've been doing.
For example, I'm looking at our inquiry process. I know there is room for improvement. Every time a person asks a question it's fine, but I look it as an opportunity to improve the content on the website.
Or if I don't hear back from inquiries after my response email. I look at ways to improve that email. I look for ways to make the process more efficient – remove unnecessary emails and other steps.
It's all about making the business more efficient for the benefit of all parties involved, which for our case is for our clients, for the writers and for GBW.
Now is the perfect time to look at it all and make improvements.
Final Thought
I have a family member that has owned a business for 40 years. Over that many years you pick up on tricks. I remember in the past this person saying that the holidays used to be tough because it was always a little bit of a lull for the company. But then I also heard that person say that it was a time to make improvements.
So use this time you have now to make improvements. Maybe the ones above will spark a few ideas of your own.