In yesterday's post I showed you a little trick for getting content ideas.
In today's post I'm going to use that strategy for the idea.
The idea comes from this Twitter thread from Dharmesh Shah. He posted:
Your probability of success is proportional to the number of people that want you to succeed. Work to keep increasing that number.
Then one of his followers replied with the question:
Tips for doing so? Beyond being a decent human.
That was a lightbulb moment for me to answer that question with a blog post.
Getting Others Invested In Your Success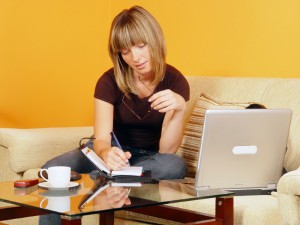 I have found that you are more likely to succeed when you have people in your corner. If you're married then you hopefully have at least one person that wants you to succeed.
But chances are that you have a number of people that care about you.
But do they really care that much about your business?
Even close family and friends really aren't that interested in your business. They're busy with their own jobs and issues. They certainly want you to be pleasant and nice and in a good mood. They do want your business to do well on a basic level. But beyond that they might not give it much thought.
Here are a few things I've done to help get others invested in the success of my business.
1. Ask For Their Input And Use Their Input
It's one thing to talk to your friends and family about your business. But beyond the basics they probably aren't that interested in it. However, if you ask them questions and seek out their input they will usually be more intrigued and involved.
In fact, my experience is that people are more than willing and eager to help others. It gives people self-satisfaction to feel like they are helping others especially when the others are people they care about.
The next time you have a conversation with a friend or a family member, tell them about a situation you're having. Ask for their input. Wait for them to finish and really listen to what they're saying. Don't interject with things like, "That's a good thought, but…"
That will kill the conversation.
Not every idea or thought will be a good one, but some might help out. If you use someone's idea or even if they sparked an idea that you had go back and let them know how things turned out. They'll feel more like they're part of your success and that gets them invested in your business.
They'll be more apt to be your champion when topics related to your business and industry come up with their network.
2. Give Them A Tour
It's hard to root for something that you don't really know that well.
There is a local brewery where I live that gives free tours all the time. They have a great lodge for people to come in and see old pictures and even try a few beers.
The locals love it and it's a great attraction. Many people have gone on the tour and when they learn more about the brewery they often champion the beer they sell to people they meet. I've gone all the way from Wisconsin to Vegas to see people championing the brand.
A "tour" doesn't need to be of a brewery or even anything like that. It can be a visit to your office or it could be a tour of how to use your product or maybe a story about how your service works.
When people understand more about how you do what you do they're more like to tell others and be invested in helping you succeed.
3. Talk About Your Business As A Community
People like being party of a community.
One example is your local city or neighborhood. Another is a sports team.
People champion their community and those that in it. Do your part to make your business part of a community. It might be part of your local city or maybe it's part of an online community. Either way, get yourself and your company involved in a community. You'll give others a reason to root for your success because your success if the success of the community, which is their success.
Final Thoughts
These are only a couple quick ways to get people rooting for your success. It's definitely to your advantage to get people rooting for you. The old saying goes, "It takes a village to raise a family."
That's true for raising a child and it's true for building a business. It will take more than just your efforts and your championing to build the company. The more people you can bring on board the more likely you are to succeed because your success is their success and they don't want your failure to be their failure.