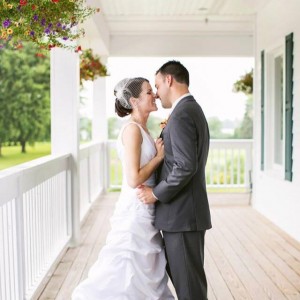 I recently got married. One of the things we did for our guests was to write 15 Things About… I wrote 15 things about my bride and she did the same for me. We also had our parents write ones for us.
This was a hit with guests. Those that didn't know us got to find out a few interesting tidbits and even for those that knew us they usually found a few interesting bits of info.
My now-wife and I didn't see this idea in wedding magazines or on wedding forums. We found it by reading blog posts on the PGA Tour's website…
Content On PGATour.com
Here is an example of  the article on PGATour.com: My son, the TOUR pro – Matt Kuchar.
It was put together by Matt's mom. She seemed to have fun writing the little stories that give golf fans a little peek inside the person behind all the wonderful golf shots.
You find out the story about how he got his name. You find out a few fun details about what he was like when he was little. Some are surprising. Some make you smile because they seem to fit perfectly with the guy you watch on TV.
It took me a while to realize that this was really clever content. I read through about a half dozen of these stories on PGATour.com before the light bulb went off (I'm not the most observant person in the world).
I figured it would be fun for guests at the wedding to learn something about Sarah and me. Even though most of the people there knew us it made sense for the other family to learn about me or about her.
And even those that knew us got to learn some details about us. Most of my friends didn't know the stories from my childhood and my parents weren't tuned in to all the things that my wife knows about me.
It was fun and it all started with an unlikely source of inspiration.
Finding Content Ideas In Other Industries
PGA Tour has been putting out great content for years. I check the site just about every day and definitely every few days. They do a lot with articles and video. You can get stories that are kind of behind-the-scenes about the players that are stars and even the ones that are on the fringes of the Tour.
I had to slap myself on the head when I realized all the inspiration the site and content could have given me over the years.
The point here is that when you read articles in magazines or even if you hear a story on the news you can use it as inspiration for content on your own business website.
Keep an eye out when you're reading content or watching a video from a source that is just for fun. You might get inspiration for the type of article that could work just as well on your website.
I still read a lot of magazines including Long Home Living, Golf World and others. They still give me inspiration for the type of structure that will work well for blog posts.