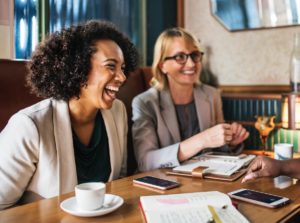 The term "engage" is defined as occupying, attracting or involving someone's interest.
That fits pretty well in the context of social media engagement.
It's a term you hear often if you research social media, "engagement". You hear it, but you don't always know what it means. And you don't always know how to measure it.
And what is the goal of engagement? Or is engagement itself the goal?
We're going to break it down a bit and focus on the goal of getting more followers.
You can use engagement to build a following and we're going to go over some of the best ways to do that.
Quote-Replying To Authorities
You have to be careful with this one because you don't want to troll people.
Trolling is when you say outlandish things to get a rise out of someone. That's not good for anybody. You might get engagement and a response, but it's not the positive kind.
You can still quote what people say and inject your own thought into the conversation in a positive way. Or in an entertaining and funny way that is good for all involved.
You'll see this tactic used on all social media, but we'll focus on Twitter where it's pretty common.
In fact, Twitter users have been using this technique on their own for years.
You know how people used to copy a paste someone's tweet. They would add "RT:" in front of the quoted tweet and then add their own thoughts before it?
Twitter saw that and added the quoting feature to make it easier for people to do this.
How you have tweets like this:
He's gonna get big J'd hard. #NattyTour https://t.co/EfSZQ7PRIf

— Big Cat (@BarstoolBigCat) March 10, 2017
Jeff Gluck is an influencer. He commented about something. The other person responded by quoting the tweet.
These are two influencers engaging with each other, but you can use the same tactic to build a following.
Influencers are people with followers. You can get exposure to those followers by quoting what the influencer said and adding your own thoughts.
Go into it with the mindset that you always want to make the influencer look good.
Here's a good one:
I just want the ones that have the best padding. The best! No second rate padding please. https://t.co/GDaJzr9G2l

— Dale Earnhardt Jr. (@DaleJr) March 9, 2017
Landon Cassill tweeted something funny. Dale Jr. added his own funny remark.
People like funny. You can make them laugh and take their original joke to another level.
Or let's say that an influencer has an idea. You can build on their idea. Don't make their idea seem insufficient, but build on it. That makes you both look good.
Share Other People's Content
This is an oldie, but a goodie when it comes to social media.
What would be a great thing that someone could do for you and your social accounts?
They share something you've created like a blog post or podcast and include your social handle in their update.
How good does that feel when someone does that?
It feels great!
But when you don't have much of a following it's probably not going to happen all that often.
But you can pay it forward and focus on giving to build your own following. Make others feel good by sharing great content.
To do this you need a way to see and consume great content. You'll have to follow people and read their blog posts or listen to their podcasts.
I would do a mix of influencers and up and comers. Share their content and do it often. Aim for 20+ shares a day total and you can do it from a few constant sources and some new ones that you're starting to check out.
The more you spread the love by sharing other people's content (and tagging them when you share it) the more goodwill will come your way.
You're being a valuable source of information while also getting notice by others. When you share original content you'll start seeing that the people you've helped will help you in spreading the word about what you've created.
Adding Clarity To Discussions
I couldn't figure out how to make this sound like it wasn't uppity.
I'm wrong quite often. I'll be wrong again in the future.
But if you're an expert in a field and people have questions about your field then you can step in and provide clarity and knowledge.
If you follow NFL writers on Twitter you'll see this happen all the time.
Here's a good one:
Eddie Lacy getting some interest. Not sure why he needs to visit the #Packers though. Probably for a physical. https://t.co/dJefectupa

— Tom Silverstein (@TomSilverstein) March 9, 2017
Packer fans are probably wondering why the player would need to visit his current or former team for a physical since he's been with the team for the year prior.
The writer, Tom Silverstein, knows that fans are probably asking themselves this question so he steps in and provides his reasoning.
He responded to the news item, but he could have responded to a fan that asked the question to him on Twitter.
Conclusion
There are lots of ways to get followers on social media. Sometimes I think it might be that there are so many ways that leads to issues.
Instead of trying to do everything a good strategy is probably to stick with 1-2 main tactics and experimenting with a few others from time to time.
This is a good strategy for building a following on Twitter even if you're starting out from scratch. Many people have used these tactics and they work well. It takes time, but they do work.