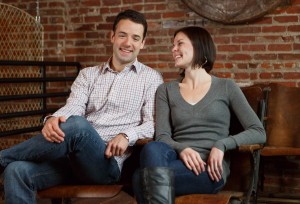 At most points in time you can find me reading at least one book.
Over the years I've fallen into the habit of reading books on iBooks on my iPhone.
I've heard some feedback on that and how it's probably not good for my eyes. I'm sure that's true. My eyes can go a little wonky after reading on that small screen for a few hours.
And it does get annoying to continually swipe to turn hundreds of pages.
But the phone has worked pretty well for me over the years.
Back To The Library
But last week my wife and I went to the local library.
It was an idea she had been working on for some time. She'd mentioned that she wanted to go and finally she made the commitment and I went along.
We walked in and signed up for our cars. That process only took a few minutes. Then we were on our way into the heart of the building where all the books were.
A Huge Selection Of Books
When we started walking around the library with all the books I couldn't believe it. I don't know why I was surprised because the point of a library is to see a lot of books.
My wife had a few books she wanted to check out first so we went to that section and found the books.
After that we started browsing the non-fiction area and we went our separate ways for a few minutes.
When I met back up with my wife she had a handful of books and I teased her a bit.
But the same thing had happened to me. There were a ton of books that I wanted to checkout.
I felt like a kid looking at all the information that was there just waiting to be consumed. I felt that urge to learn and to build wisdom and learn about things I'm interested in, but not well versed in.
I ended up selecting just one book. I thought I should pace myself to read one book at a time. I'll read it and then take it back.
The Benefits Of The Library
So at the moment I'm reading one book on my phone, one on our Kindle and one physical book. All three are golf books.
I'm about midway through the one I got from the library. I had been reading it pretty solidly for a few days, but then got back into the book on the Kindle.
My plan now is to read through all three and especially the ones on the devices. I want to get through those so I can focus only on library books.
The obvious benefit of the library is the price: FREE!
I couldn't believe it and I should have known that fact.
It'll be nice not having to spend $10-$15 on books anymore. I probably still will. The selection was pretty impressive to me with the number of books our local library had including some hard-to-find classics and some new books.
It's a little cash, maybe $15/mo, that I spend on books, but that will be nice.
Thanks To My Wife
My wife brings a lot of good to my life and this is another example. I don't think I would have ever thought to go back to the library without her. Now I think I might get hooked. We both might get hooked.
But it's one more thing we can share together.
Next up is setting aside time for reading each day. It's obviously easier if the books you're reading are interesting. But with only so many hours in the day it probably means cutting out some other things and for me that's probably TV. I don't think I watch a ton right now, but maybe even cutting out TV all together.
I don't think it'll be that much of a challenge especially with the thought of gathering great knowledge from all the books in the library.