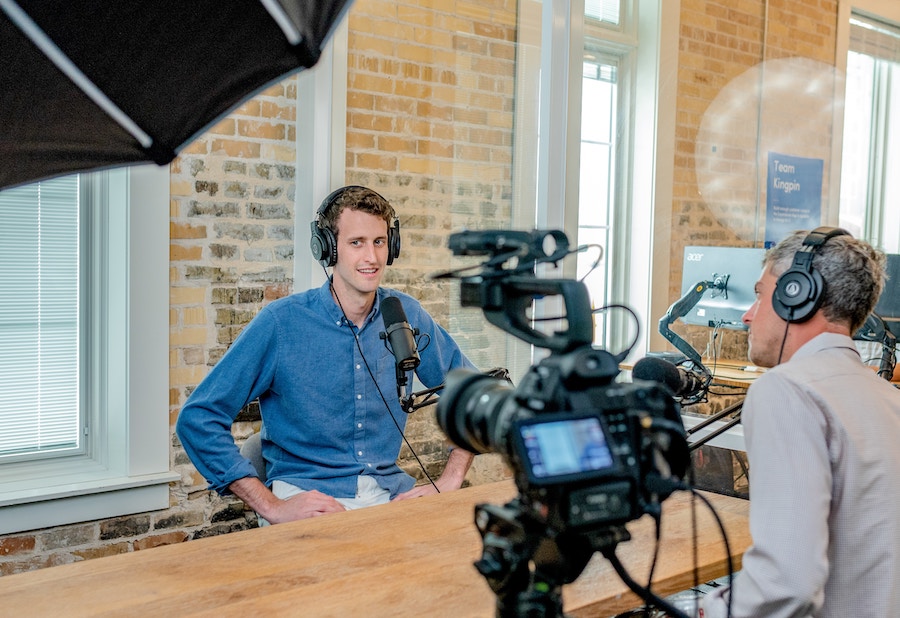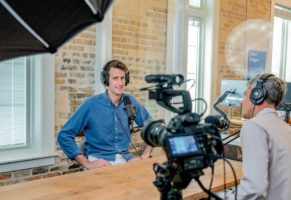 It's not mission critical to have a great opening for a new local business.
You can build slowly. You can try for a big launch, not succeed and still build success over time.
But it definitely helps to have success early. If you have your operation in a good place, which is not easy, and have good publicity early you can attract new customers and win them over for repeat business and build on that to grow fast.
But there are a lot of moving parts. It's not easy, but early publicity can really help.
Here are a few ideas. See if one or two are the best fit for you. Go all in and try them out as you prepare for your launch…
1. Opening Announcement + Guesting
It depends on what your business does, where it was built and other things that will determine if media are interested in just you're opening. Sometimes the local TV, radio and other media will be interested in just about any new business opening.
But it really helps to have an angle and story to tell the media. That's what they need in order for it to be interesting for their audiences.
A new business opening in an area of the city of interest can be enough. Opening in an old, recovered building can usually be an interesting story. A new type of business that is brand new to the area could be a story.
Last year a business opened in a really old building that they had redone. That was a story a few times on the local news here. Another was the first cryochamber and similar type of business in the area. They interviewed that owner on the news.
Just being a yoga studio or coffee house or that kind of thing isn't new or interesting to people and thus isn't interesting for the media.
But reach out to the media. Ask for their help in discovering what might be a story about you. I remember they did a story on a third generation new car deal in the area. The business itself wasn't interesting, but the they played on the third generation angle.
2. Opening Giveaway + Guesting
One way to boost your odds of publicity is to do a giveaway. Lots of new businesses will offer free product and services for the first 100 or so customers.
There was a new Fleet Farm that opened in our city a few years ago. They had all kinds of giveaways the first week or so of the opening. Free shirts, hats and things like that. Free products for others. All kinds of things going on.
It was on the tv news, radio news, and social media. People were curious because it was an established brand, but the first time I walked in the place was packed with people there trying to get the giveaway.
And the guesting on these first couple means guesting on local media. This would mean you going on the media platforms to interview. You can talk about the business, but first look to provide value.
Maybe you're opening a new dental office. Brainstorm a few dental tips for people. Present them to the local media. See if they're interested. Tweak them. Then go on the show and provide the tips. They'll introduce you and mention your new office, but the reason they'll have you on is to help their audience with the tips.
3. Partnership + Announcement
Before you open or even after you've opened, seek out other local businesses for partnership opportunities. Then use the partnership as a way to build the publicity.
Take the dental office example…
Maybe there's a coffee shop in the same building. Say that the first 10 new customers for your office get free coffee with them (that you pay for). That type of thing.
If you come up with something big and creative enough you'll often be able to get some publicity for it. Especially if the business is established and if they have been featured in the local media before. That can be a good way to identify partners; watch the local tv news and listen to the local radio segments.
4. Charity + Announcement
There are likely a lot of charities and causes in your area. They likely all need help in some way. Your time. Your money. Your attention. It's good to get involved in these kinds of things regularly. The biggest reason is that the better off your community is the better off your business will be.
It can also help with publicity when you're helping out charity. The media likes to bring attention to good causes so that more people in the area get involved. And if you're helping out you get exposure and that can help you and your new business out as well.
5. Event Blitz
There are events going on in just about every community on most weekends. No matter the season. Find the event calendar for your city. The Chamber of Commerce probably has one. Try to go and have a booth or tent or presence in all of them. If not you, because you're back at the new business, then someone you hire that can be there representing you.
Events bring in people from the area. You being there is just like publicity. You're getting exposure with the public. Try giveaways and free products to get attention. People love free samples. While the other booths are selling things you sit there giving things away and telling people about your new business.
6. Speaking
There are likely also some conference-type events going on in the area. You can learn about these from the Chamber as well. Different groups put on events that need speakers. Find the ones that fit with your area of expertise and offer to be a speaker. Get with the organizer for lunch or coffee. Learn what they're looking for and then take the time to put together a speaking itinerary and then show them what you want to discuss.
Focus on providing tips for the audience. Don't focus on yourself other than the basics. If the tips you provide are good, people will seek you out.
A new dentist as an example. There are likely parenting events. Speak as a health expert for kids. Another event might be a small business association. Speak as an expert on dental programs small businesses can offer their employees.
7. Social Media Documenting
Take your phone and start documenting the process you're going through to open the business. Documenting can be a good alternative to trying to provide things like how-to advice and tips.
Documenting can be especially interesting if you're redoing an old building in an area of interest. Take people through the entire process with behind-the-scenes looks. By the time you're open you'll have lots of interest.
Go with the social media platform you're most comfortable with. If you're not comfortable with any then hire someone to do it for you. Have them record you, edit the video and publish on the channels they're good with. Facebook, Instagram and YouTube are probably the best bets.
LinkedIn is probably best if you're a local B2B business like a bookkeeping service, lawyer, etc.
8. Journalist Employee
This is a relatively new trend, but expect more of it in the future.
Old media like newspapers are dying. Faster and faster everyday. People just don't want to pay for news. They still want news and similar content, but they don't want to pay for it.
There is a high supply of good local journalists, but not a place for them to work.
Hire them and have them continue doing their same job, reporting on the local news in your area, but have them do it for you on your website, YouTube channel, podcast platform, etc.
They bring in the attention and awareness as they would at the newspaper, but they do it all for your business.
There is no reason an auto shop can't have a journalist working for them.
Conclusion
None of these strategies are easy. They're simple to understand, but not easy to implement. It takes effort. Probably some trial and error. You can start now as you build up to your launch or you can do it now and continue doing it to build awareness for your new business.
The opportunity is that most competition won't be interested in doing it. If you're willing you can win out.