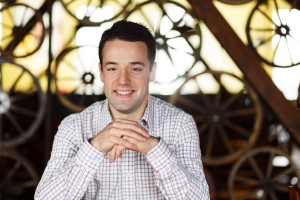 Your startup just launched. You're starting to get your first customers. Things are going well, but when you visit Google and search for your startup's name you see less-than-ideal results.
The results might link to irrelevant sites with similar brand names. They might link to a small blog post or two that you wrote in the very early days of your startup that aren't really flattering to your growing brand. It could be any number of things on the top results pages that aren't what you'd like them to be.
In this post, I'm going to share the steps you can take to control the top search results for your startup. Follow these steps and I'm almost certain you'll improve those results, which can reflect better on your brand, but even more important than that; it will send more traffic to your website and earn the trust of your target customers.
Step 1 – Optimize Top Pages On Your Main Website
The number one result you most likely want when someone searches for your startup brand name is your website homepage. This is the page that will be the start of the sales process for your new customers. And if existing customers are returning or if people further along in your sale process are visiting they can easily navigate from your homepage to the page they need.
To optimize your homepage do the following things:
Make sure your logo is visible within a split second of opening the page
Make sure your brand name and a short description of what you do are visible early on the page
Get a great host so your site is incredibly fast (people don't wait for pages to load)
In your Title Tags, start with your brand name and a short, but good description of what you provide
In the Meta Description, start with your brand name a 2-3 sentence description of what you provide
Do this for your other important websites pages as well. This usually includes your About, Service and Contact pages. Don't use the same content, but use your brand name and the appropriate descriptions for what each page provides.
Step 2 – Create At Least One Big Piece Of Content On Your Website
Next, you need to start getting people talking about, linking to and sharing URLs on your website. In other words, you need people talking about your brand name and referencing your website or something from your website.
The best way to do this is to create a useful piece of content. The format can be a few different things including a:
Video
ebook
Slide Deck
Blog Post
Etc.
Consider the biggest question or frustration your target customers have. Provide them with a full answer in your content. Publish it on your site and do the following things to start promoting it:
Email your friends and colleagues to share it with them; some will share it
Create 20+ snippets of the content and share it repeatedly on your social channels
Include quotes from industry experts with good social followings in the content and ask them to share it when published
This will get the content in circulation and as more people share it the item will tend to rise in the rankings along with your overall website.
Step 3 – Start Blogging With At Least One Post Per Month
If you use search engines to search for information you probably notice that many of the results today are current pieces of content. For some searches, it makes sense to have current content because it's more relevant.
Fresh content can help your brand in a few different ways. When people search for your brand and a derivative that is dependent on current events, you want them to find something on your website. Also, fresh content on your website shows your visitors that your company is "living" and active. That helps to earn trust.
A blog is a great way to provide fresh content to your visitors and to search engines. Start with one blog post per month. Identify 12 big questions your customers ask and write the answers in 12 separate blog posts.
Schedule them to publish each month.
You can increase this to once per week if you have the bandwidth.
What should happen is that your blog homepage and various popular posts will appear high in rankings for certain terms relating to your brand. These results will usually have dates associated with them. That's an indicator to searchers that your brand is active and ready for their business.
Step 4 – Commit To Using 2-3 Social Networks With Daily Updates
Other common results in search results for brands are social media profiles. Twitter, Facebook and Google+ tend to rank high and for individuals, LinkedIn tends to rank high.
Part of the reason this happens is that people trust these websites. Sometimes, they trust these websites more than your own website. The other items mentioned here will help build the credibility of your website and in the meantime you can still control your results with 2-3 social profiles.
Select the ones most useful for your business. For GBW that means LinkedIn, Twitter and Google+. Keep those profiles updated with content that you share. A tool like Buffer makes it easy to share content on these sites.
In general, the more you share the more followers you'll get. You'll build trust and that shows the engines and users that these profiles are relevant to your brand.
One final point is to include links to your website from your social profiles. This associates those profiles with your website and can help to increase the relevance of your website.
Step 5 – Look For Guest Content Opportunities On Popular Industry Webinars
Finally, you can push down imperfect search results and do so quickly by looking for guest content opportunities on popular websites. Popular websites have already done work to establish themselves as trusted sources of information. You can take advantage of that trust and associate your brand with it.
You have a couple options.
First, you can offer to write guest content. Look for the most popular posts on a popular industry website. See what that content tends to be and find an idea that will fit that formula. Propose it to the site and when approved, write something really good with actionable content and plenty of screenshots. In your author byline, include your name and your company. You can usually link to your homepage.
Chances are good that this guest post will rank highly for your brand name since you wrote it and because the website is already established as a trustworthy site.
Second, see if you can contribute guest content to articles, posts and videos. This could be in the form of an interview or a roundup of expert opinions that a writer is collecting for an article. You can reach out to industry sites to see if they're looking for this type of content. You can also use a service like HARO to watch for writers looking for this type of content.
Conclusion
The above strategies can help you take control of your brand name search results in the long-term and in the short-term. It will obviously be more difficult if you have a brand name that relates to another popular term or even another popular business. But you can still take control of the results with the efforts above.
Get started today and make sure that when people search for you they're getting the most relevant information – the information that will get them moving through your sales process.