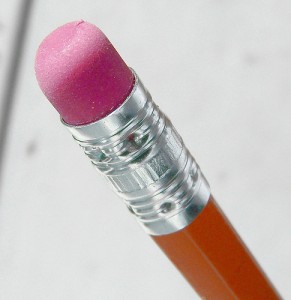 Heading into 2011 brands are looking to educate consumers.
Well, on the surface that may be what brands are looking to do, but ultimately things come back to making a profit, which is as it should be.
Educating Consumers
The focus on content marketing in 2011 is shifting the way brands look to attract new customers and improve relations with existing customers. Education through blogging, advertising, and other channels has become the best way companies can improve the value they provide.
From Most Marketers Shift Toward Branded Content
Respondents' top reason for using branded content was to educate consumers, cited by 54%.

"The 2010 numbers illustrate a spending level that is nearly 100% above 2008," said Keith Sedlak, chair of the Custom Content Council and CMO at Meredith Integrated Marketing, in a statement. "Add to that the fact that 68% of companies surveyed continue to shift their ad dollars to branded content. And lastly, there was a 20% increase in companies surveyed this year vs. last year that plan to grow their branded content budgets."

Social media marketing is one factor contributing to the importance of branded content. According to the "2010 Social Media Usage, Attitudes and Measurability" study from King Fish Media, HubSpot and Junta42, 73% of US companies with a social media strategy were using branded content they created in their campaigns. Such original content was considered the most important part of a successful social campaign, with nearly half of respondents calling it "extremely important."
Branded Content, Blogging, Education
Branded content is a term flying around in a few marketing circles these days. Companies are realizing there is benefit to controlling the message they provide customers while engaging in open and honest communication.
Consumers are demanding value. With low barriers to entry in most online markets customers are receiving more and more value including education from companies with expertise.
Blogging is one of the best ways to educate customers.
Pick the topics your customers are most interested in. Figure out ways to create blog posts that are easy to digest and learn from. Write good copy. Have designers create useful infographics. Buy or rent a video camera and shoot an instructional video (be sure to add a transcript or at least a bulleted list of what's in the video).
There are many ways you can educate customer.
What is your company doing to educate this year?
Pencil image courtesy of Pink Sherbet Photography