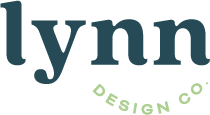 Why Ghost Blog Writers
"Ghost Blog Writers has published blog posts consistently for us for the last few years.

We've earned new business directly due to the content on our blog. Working with the GBW team is always a smooth experience.

It's difficult to keep up with our blog on our own and so nice having a writing team we can count on to do it for us."

–Sarah Lynn, Founder of Lynn Design Co.
Lynn Design Co. launched back in 2010 with a blog in place. LDC founder, Sarah, recognized the importance of blogging and would write blog posts for her company's blog.
However, as Sarah's business grew it became challenging to operate her business and continue to keep the blog updated. She wanted to keep up with the blogging effort, but knew she couldn't continue to do it on her own.
So she came to Ghost Blog Writers for assistance.
Lynn Design Co. was looking to:
Build industry authority and awareness
Help answer their audience questions
Increase traffic, leads, and sales
Ghost Blog Writers stepped in to provide complete blogging services for Lynn Design Co.
This includes:
Strategy
Titles
Research & Writing
Uploading, Formatting & Optimizing
Blogging Strategy
The strategy for Lynn Design Co.'s blog is to identify questions their target audience is asking and to provide the best answers using blog posts.
We find that answers to questions are sought after in various channels whether it's someone searching for something on Google, seeing a link on social media or subscribing to an email newsletter.
Lynn Design Co. works with a variety of businesses and organizations. Clients are often business owners, managers and marketing coordinators. With each blog post, we look to provide information these target readers are searching for as it relates to their jobs and daily tasks.
2018 Stats
Lynn Design Co. has been online since 2010. This is the change in traffic from the previous year
Traffic
Organic Search
Direct
Client Story
We recently had a new client come to us after reading a blog post on our website. The client was searching for website tips and came across one of our posts on the topic. They told us that they liked the post and saw that we offered design services. We've now worked a few projects for them and the relationship continues to grow. Without our blog the client would have likely never discovered us! We see that clients that discover us through our blog are often our ideal customers. As a result of the blog, there a sense of trust and recognition. When someone reads one or more of our posts that has helped them with a question, they feel more comfortable hiring us.

– Sarah Lynn, Founder of Lynn Design Co.
Takeaways
Long-Term Commitment
Lynn Design Co. began their blogging strategy with a long-term outlook. They started blogging themselves and when business demands took more and more time they contracted Ghost Blog Writers.
Lynn Design Co. was not looking for quick results with their blog. They had a long-term outlook where the blogging effort would build industry awareness and influence while bringing in traffic and new clients through various channels.
Target Audience
It's important for any business to understand its target audience. With business blogging it's also critical to understand the target audience. Lynn Design Co. has a great understanding of their target audience and the blog is focused on bringing those target clients to their website.
Traffic for the sake of traffic is obviously not ideal. Lynn Design Co. isn't looking to attract all consumers or even other designers. They're looking to attract owners of small businesses, marketing professionals and managers of organizations.
The questions these target clients are asking and searching for drive the blogging strategy at Lynn Design Co.
Traffic Increase
Ultimately, a blogging strategy, or any marketing strategy, is about growing the business. With blogging, a good way to tell if the effort is working is long-term traffic improvement. Lynn Design Co. has seen growth in traffic.
Without blogging, Lynn Design Co.'s overall traffic would be drastically less. Today, nearly half of all traffic to the website comes to blog posts. The good news for Lynn Design Co. is that all the posts on the site today will remain on the site, continuing to bring in traffic in the future. And in addition, future posts will continue to bring in even more traffic.
It's also important to note that as a business builds an archive of blog posts that the brand's recognition grows in the industry. This seems to be appreciated by search engines like Google and it's often reflected by the homepages of companies with blogs ranking high for important industry keywords.
Ready to get blog posts for your business?