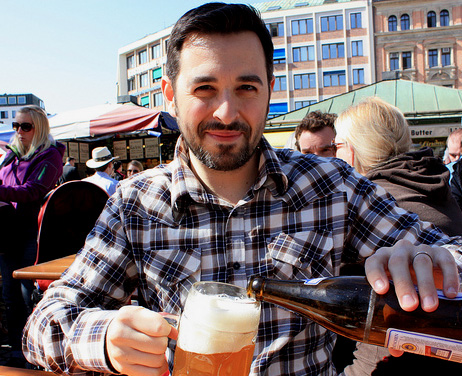 If you check out the posts here on the GBW Blog you'll notice that we're very much in favor of business blogging.
It's one thing to hear what we have to say about how a blog can help a company get more traffic, leads and sales. It's an entirely different thing for you to get some feedback from others.
So in this post we're going to look at what some of the biggest names in business have said about business blogging effectiveness.
Authorities on Business Blogging Effectiveness
Rand Fishkin, CEO of SEOmoz
From Announcing Moz's 2012 Metrics:
Not a believer in inbound marketing? If this data doesn't convince you, nothing will. The incredibly low percent of costs that go to attracting traffic and acquiring customers (on the "marketing" line – remember that SEOmoz has no sales team or costs) are a testament to SEOmoz drinking our own Kool-Aid, and investing in sources like content, organic search, social media, email, CRO, and word-of-mouth to spread our brand. It means we can invest much more in research, product, and data.
Ruben Gamez, Founder of Bidsketch
From How a Software Entrepreneur Built a Business on Long Tail SEO:
I've focused on long tail SEO from the beginning. Before building Bidsketch the first thing I did was put up a blog and go after long tail keywords. So it's probably been around 4 years now, since Bidsketch is almost 3 years old.

—–

Normally I have about 4 articles a week published.

—–

I received just over a 10% increase in traffic in the past 2 months.
Neil Patel, Founder of KISSmetrics
From How to Convert Blog Readers Into Customers:
Over the last 7 years I've created 4 blogs: Pronet Advertising (I don't own this blog anymore), Quick Sprout, KISSmetrics, and Crazy Egg. Each of those blogs not only exceeds 100,000 monthly visitors, but more importantly they drive customers to each of my businesses.
Brian Clark, Founder of Copyblogger
From Brian Clark on Copywriting, Content Marketing & Blog Promotion Strategies:
We're now multi-million dollar software company, but we started with no venture capital or angel investments. I think I spent about $1,000 before we ended up profitable. Now, that does not account for all my time. It's pretty remarkable that you can start a website and create content and never spend a dime on advertising because the content is shared through social media channels by people who find it valuable.

It's the most amazing kind of marketing there is, and yet, you're right, it's not exactly second nature to people to be creating content, to think like a media company. When you're in the business of selling widgets, you think that's your business. But in order to get more of those widgets out the door, you've got to find a mechanism by which people come to know, like and trust you as a company. And online, that works with content.
Kevin Hillstrom, Founder of MineThatData
From Twitter:
Consulting projects are sold via my blog, 70% of my income comes from CEOs/VPs reading the blog and then hiring me.
Do you know of any additional stories about business blogging and inbound marketing success?