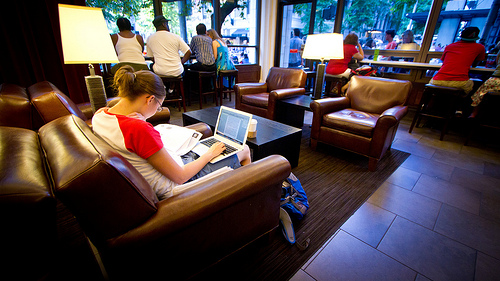 This post is not the first to cover blog titles or headlines.
The best I have found are available on Copyblogger:
How to Write Magnetic Headlines
This is where you want to go to get some good ideas for posts. It's a resource I continue to use.
Today, though, I wanted to create a list based on our experience at GBW. We've written thousands of headlines and it is true that some work better than others. Some will probably mirror those on Copyblogger, but that will just to further prove the effectiveness of those formulas.
Business Blog Title Ideas and Formulas
1. How to [Fill In The Blank]
People have a thirst for knowledge. They go online and search for answers. Your customers are asking all kinds of questions online. They are searching. They are asking friends on social media sites like Twitter and Facebook. Provide the answer with a how to post and you'll get traffic every time.
Examples:
How to Unclog a Drain
How to Write 2,000 Words in 45 Minutes
How to Create a Blogging Editorial Calendar
2. Analyzing The [Company, Person Name] [Business Method] Strategy
This formula shares the story of someone else's success. You can look at the success and try to figure out why that person or business has been successful. With the analysis you give people a story about a company and they can pull their own lessons. It's also a great way to get the attention of someone with an audience.
Examples:
Analyzing The KISSmetrics Blogging Strategy
Analyzing The Steve Jobs Marketing Strategy
Analyzing The SEOmoz Growth Strategy
3. The [Your Company Name] Guide to [Business Process]
This is a way to show how you do things at your company and how others can use it to create their own success.
Examples:
The Ghost Blog Writers Guide to Creating a Blogging Editorial Calendar
The Slingshot SEO Guide to CLASS Methodology
The Naked Marketing Guide to Compelling Copy That Closes Sales
4. Case Study: [Company Name] [Strategy]
People love case studies. When you're creating a page for your website you can call it whatever you want. It's still content. It can be a blog post or a case study.
Examples:
Case Study: How SEOmoz Improved Conversion
Case Study: How Joe Sold $100,000 Worth of Books
Case Study: How Pixar Went From Selling Computers to Making Movies
5. 10 [Companies, People, Websites, Etc.] That [Do Something Great]
This formula is one we use to grow the audiences of our clients' blogs. We link to write about companies and people that are doing really great things in the world. People love reading about it and those that are included in the article love to share the article with their own audience.
Examples:
10 Examples of Ecommerce Business Blogs
10 Business Leaders That Started With Nothing
10 Small Business Owners You Don't Know About Just Yet
6. [Stat]
That's it. People love stats and studies. If you have research in your industry and in your company you'll find that people will love it. eMarketer does a great job with this strategy.
Examples:
A Blog Can Increase Your Website Traffic by 50%
Over 50% of Businesses Now Have a Business Blog
More Than 90% of Internet Users Use Email
What business blog title formulas have worked for you?
Share with other entrepreneurs in the comments.