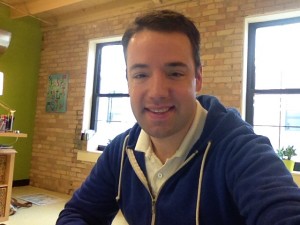 Did you know that it's possible to succeed in social media without discounts?
If you follow a few brands in the social world you'd probably be surprised. It seems that many, too many, brands out there using discounts to attract attention in social media and other marketing channels.
There do seem to be some customers that "buy" discounts instead of products, but at the end of the day you are buying a product (or a service). A discount is just a ploy to get attention and once you do it's nearly impossible to go back.
We've talked about ways you can have success with social media without discounts before.
Now we're going to highlight some examples of real brands doing great things in social media without the discounting crutch.
1. TaylorMade Golf
Golf clubs rarely go on sale when they're first introduced. You might find last year's clubs on sale, but this year's clubs almost always sell at regular price only. That's the way it is at the manufacturer and they usually put the same requirements on retailers.
TaylorMade doesn't need to offer discounts to get attention on social media. They use their team of players to help promote the products on social media including timely tweets when their players do well.
Visit: @TaylorMadeGolf
2. Under Armour
Again, you'll find Under Armour on sale, but it'll be last year's (or older) model. You won't find the new stuff on sale and they don't really promote the sales on their Twitter feed.
Instead, they focus on promoting their athletes, but the tweet that caught my eye the most was this one describing a campaign aimed at getting Under Armour users to submit the most difficult places or trails to run in America. That's a cool way to get social media followers involved and I'm sure they'll showcase the winner on Twitter when it's over.
Visit: @UnderArmour
3. Zappos
Zappos is a brand famous for not discounting things unless it's last year's items. They don't really run sitewide 20% off promotions or things like that. I don't think they ever have. They do offer free shipping, but that's more of their standard than a one-time promotion. I don't think they're taking it away any time soon.
And they don't discount on social media. Instead, they do all kinds of cool things including this tweet where they told followers to submit photos on Instagram where Zappos would suggest outfits.
This is cool for a few reasons.
First, you entice people to follow you all the time because they won't want to miss their chance to get personal feedback like this.
Second, you get social interaction without a discount.
And third, you're promoting your followers and that will make them excited, turning them into mega fans that will support you and tweet your updates like crazy.
Visit: @Zappos
4. Cabela's
Cabela's seems to offer discounts from time to time on their website and in their catalog. I don't see them often, but I think they do exist especially on older items.
However, their Twitter feed is full of great updates that lack discounting.
If you scroll through their feed you'll see all kinds of photos. Followers love these photos. They make regular tweets much more interesting and since Cabela's already has these photos in stock they might as well use them.
I also like this tweet where they asked followers to fill in the blank on a statement about spring turkey hunting.
Visit: @Cabelas
5. Allen Edmonds
Sometimes the best strategy is to answer common questions.
That's what Allen Edmonds does often on their Twitter feed. They answer a lot of customer service-type questions, but they also answer more product-type questions. For example, a customer had a question about squeaky shoes (very frustrating especially for expensive shoes). Allen Edmonds was right there with an answer. It's helpful for this person and for anyone that might be watching the feed.
These kinds of updates provide real value and have more long-term benefit that discounts.
Visit: @AllenEdmonds
6. Amped Wireless
Amped Wireless is bringing the Internet to difficult places. Well, if you struggle to get Internet in places like your basement then Amped Wireless can probably help.
Their Twitter account is always asking questions. They ask followers where and when they're having Internet issues. They ask about common dead spots. And people respond with good insight for the company and Amped is usually there to respond.
One question you might ask is, "How can I ask questions if I'm just starting out on Twitter and have no followers?"
That's a good question.
You can look for people asking questions on Twitter. Or you can use common questions from other areas of your business and post the answers on Twitter. You could even find common questions on forums or other places and post the answers on Twitter.
Visit: @AmpedWireless
7. Whole Foods
I love that Wholes Foods uses photos of fresh food like tomatoes and broccoli on their Twitter account, but they also do a bunch of other great updating on their Twitter feed.
For one, they often do charitable promotions like this one where they offered to make up to $20,000 in contributions. That's an incredible gesture for charity, but it's also a good way to get positive attention on social media.
Visit: @WholeFoods
8. GoPro
GoPro has made their product their marketing campaign. Well, they've made their customers their marketing campaign. Their feed is full of snapshots of people using GoPros in all kinds of cool situations.
But you don't have to manufacture a cool little video camera to follow this strategy. You can showcase what your customers do with your product or service on social media and their peers will pay attention.
Visit: @GoPro
9. Ray-Ban
I don't know if there's a sunglasses brand with more iconic products than Ray-Ban. It seems like if there's been a popular style over the last century that Ray-Ban has been the one behind it.
I like this little Twitter update they did. They asked followers if they preferred the Clubmaster or the Wayfarer.
You don't even need to run official contests. Simply ask people to share their thoughts on their favorites.
Visit: @Ray_Ban
10. CashStar
CashStar has been getting a lot of attention in the software, tech and mobile space. They're one of Inc.'s fastest growing companies. Their Twitter efforts are just getting underway like their company, but I like where things are headed.
This tweet in particular caught my eye. It mentions another Twitter user – person or brand. It's simple, but doing this can really increase your exposure. Partner with other brands on projects and mention each other on Twitter. You grow your exposure by the number of followers the other brand has.
Visit: @CashStar
Bonus: Cards Against Humanity
This might be my favorite promotion of all time. You may have heard about it last fall during the Black Friday blowout sale. Instead of offering a discount, Cards Against Humanity increased the price of their card game.
And guess what…sales went up!
Now that's success in the face of the discounting crowd!
And they do it with other clever tweets like this one:
I dare you to play cards against humanity this week
Simple, but enticing. And they use great hashtags.
Visit: @CardsAgainstHUM