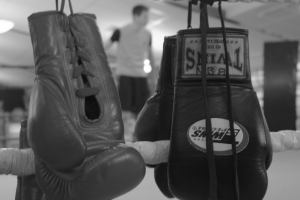 We've been talking about how business owners are hearing the praises of blogging these days.
Agencies, consultants and all kinds of people in the online world are encouraging business owners to start a blog.
Rightly, business owners want to get all the information about blogging before making such a big investment.
A question I'm hearing from business owners is about why a blog is better than all the other forms of content outlets available like social media.
Why create a post on your own site when you can create it on Facebook where everyone is spending their time?
Let's look at some of the options out there in this series on Blogging Vs.
Blogging Vs. Facebook and Twitter
The big question in this debate is social media vs. blogging. There are millions of people using Facebook and Twitter. On the surface it would seem like devoting time to sites like Facebook, Twitter and Google+ would make more sense than a blog.
There are a few issues with devoting your time to social media efforts.
First, the content you post has a really short lifespan. Think about your feed on Twitter. How long do those tweets last in the feeds of your followers?
The same is true on a lot of social media. Do you still read other Facebook and Twitter posts that people posted a month ago, six months ago or two years ago?
Blog posts seem to have a much longer lifespan. Some of the posts we've written on this blog are the most trafficked each month. People find them via search and then share then on social media, which brings us to another point about this match.
Social media is great for supporting your own content strategy. If you're going to create original content it makes sense to own the content and to control the platform. You can do this with a blog.
Publish your content on your own site and then use snippets or snapshots on social media. Build your followings there because it can be a huge source of traffic to your site, which is where you can move people down the sales funnel.
Blogging Vs. Pinterest and Instagram
Pinterest and Instagram are a little different than other social sites. They're very visual and have huge followings, but again, the content's lifespan is fleeting.
One interesting thing about these two sites, especially Instagram, is that some sites will create content on Instagram and then share the photos on their site.
It still seems to me that owning the photos and controlling the gallery on your site would be wise. You can still put the photos on Instagram to tap into that audience because you need to go where the people are.
I think of photographers when I think of this comparison. And what I like about photographers is that they use blogging quite often to showcase their photos. Then they'll still put a few photos on Instagram with links to "see more" back at their blogs. That's a good strategy.
Blogging Vs. YouTube
Video is blowing up on the web. There is no doubt about it. Video is on my list at GBW. We're getting more into creating video for our business.
YouTube is a huge site with a huge audience, but I think we're going to treat it similar to how we treat social media. We want the majority of our content whether that's text or video to be on our site. Then we want to share snippets on YouTube to give that audience some value while promising even more value back on our site.
Blogging Vs. Quora, LinkedIn and Forums
Forums are really great. I've been a fan for a while. They've been around since the beginning of the web and they're as popular today as ever.
The approach to forums is the same as it is with other items listed here. I do it sometimes with GBW. I'll write a post about business blogging or online marketing with in depth information and value for readers.
Then I'll go on popular forums where the target audience is and answer questions. I try to answer the best I can while giving off the impression that there is more to learn back on GBW.
I don't necessarily type "Check out GBW", but the link is in the profile if people find what I write valuable on the forum and they want to find more.
Final Thoughts
Blogging is great, but there are other options out there.
The first thing we do at Ghost Blog Writers is assess the particular business and its customers and figure out if blogging is the best method. There are some advantages with blogging overall like how it can improve a site's SEO and overall traffic from a variety of sources including some of the sources mentioned above.
Blogging is also something that you own and control.
But it takes time to build and not everyone reads blogs. Video is one of the emerging channels and formats of content that seems to be getting some really good attention from consumers.
Hopefully this post has helped you understand a little more about blogging and the other options out there as you work to make a decision that is best for your business and its online strategy.
Image: Ari Bakker