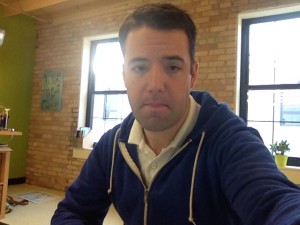 There is a lot of information available for startup founders.
One thing that's difficult when you're running a startup is dealing with information overload. There never seem to be a shortage of people with input on what you should be doing. And then there is tons of information online and it's hard to sift through it all.
As a blogger, I'm always reading information. Information overload is usually not a problem because I crave it all. Some of it is not worthwhile and it's easy to forget and disregard, but there have been a few really good resources that have helped me with Ghost Blog Writers and with other aspects of life.
So this is my list of the best resources for startups.
Sites
1. Ted Talks – Entrepreneurship
Everybody loves Ted Talks. You've seen some of their videos. They have plenty on business that are great for entrepreneurs. I would check that out and I would also check regularly for all kinds of videos because even their more general topic videos can provide insight into leading a happy life.
Visit: Ted Talks – Entrepreneurship
2. Rand's Blog (Moz)
Rand is one of the founders and former CEO of Moz (formerly SEOmoz). For the last several years, his posts on the Moz blog have been a great source of information for me. He's been through a lot as the CEO of a growing company. He shares his struggles, challenges and successes in a very emotional and educational way. It's hard to get this much openness from people so this is a great place to subscribe to if you're a founder. The archives are a huge source of information that could help your startup.
Visit: Rand's Blog
3. Quick Sprout
Neil Patel is the founder of multiple companies including KISSmetrics and Crazy Egg. He's been an entrepreneur since his teens and he frequently shares his experiences on his blog, Quick Sprout. There is a lot of information on online marketing, but throughout the blog you'll find useful stories about Neil's business experiences, which are great lessons for any entrepreneur.
Visit: Quick Sprout Blog
4. Mercola
I don't think enough attention is paid to the health of startup founders. There are a lot of people out there in all walks of professional life that are unhealthy. Two of the biggest things are diet and sleep. This is a site I check all the time for advice on these things and on exercise. If you're not healthy you're not going to be at the top of your game and your quality of life will suffer.
Visit: Mercola
Software
5. Pocket
I love reading articles from all over the web. One of the things I like doing is saving a bunch of articles and reading them later. But sometimes I'll get interrupted and I'll have to come back to the article later. However, I was saving these in the browser on my phone and the page would often reload. I tried changing settings, but it was over my head (I know there's probably an easy way to fix it).
But then I found Pocket and now I can save articles and read them later even if I don't have an Internet connection.
Visit: Pocket
6. Carbonite & VaultPress
There is nothing worse than losing your content and having your website hacked. We use WordPress at GBW, which is great because it's the best blogging platform and arguably the best website management software. But because it's so popular there are risks for hacking. I've had a few issues over the years, but having a good host helps and making sure everything is backed up gives you piece of mind.
And Carbonite backs up everything on your computer so you're good there too.
Visit: Carbonite & VaultPress
7. Buffer
This has become one of my favorites. If you want to build a social media audience that sends your site traffic you need to share content. Buffer is a huge time saver. I spend an hour on Sunday evening or Monday morning and setup my social accounts (all of them) for the entire week.
Visit: Buffer
Books
8. Good To Great & Great By Choice by Jim Collins
These two books have been two of the best I've read. They're engaging and written in a way that's easy to understand. Jim Collins wrote both and I know he's written a few others. These have provided the most actionable steps for business owners and CEOs of any others that I've read. The thing that will give you the most confidence is knowing that the findings are based on research and not just on one person's experiences.
Visit: Good To Great and Great By Choice
9. The Ultimate Sales Machine by Chet Holmes
One area where I've needed the most push is sales. This book has been great. I've gone back to things in the book multiple times to help with my personal sales process and for the sales process of GBW.
Visit: The Ultimate Sales Machine
10. The E-Myth by Michael Gerber
This book is aimed at small businesses and startup businesses. It talks about the struggles that come up for most of these companies and how the founders and CEOs can implement changes to turn things around. The book has been updated and has even turned into a coaching system.
Visit: The E-Myth Revisited and The E-Myth Coaching Website
Hopefully you can find these resources useful. I know they've helped me and I'm sure at least a couple can help you as you work to build your startup business.