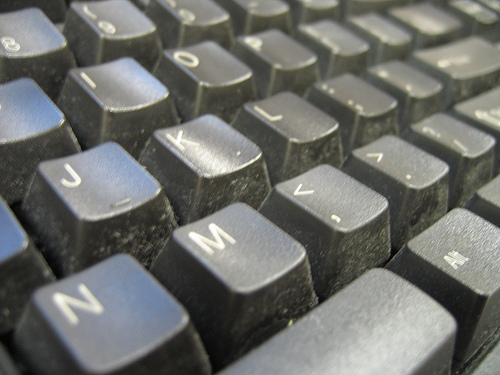 There are three main benefits of blogging for business.
We're going to look at each and from there we'll cover some ways you can actually take action. At Ghost Blog Writers we realize that we can talk about the "should" all day long including the benefits of blogging for business, but we know that you need the "how" as well.
So let's get started.
The Benefits of Blogging for Business
Freshness: The first benefit of blogging for business is keeping a fresh site. When people visit websites they like to know the information on the site is current. It's like going to the produce section in the local grocery store. We wonder how long the tomatoes have been sitting on the counter. The same is true for a website. We wonder how long the content has been on the shelf.
A business blog that is updated lets visitors know that the site is maintained and current. Even if the information on the other pages has been unchanged for years the entire site appears fresh when there is an updated business blog.
Freshness changes perception. People buy from companies that are current. It's just like buying those tomatoes in the store.
Traffic: Business is about traffic. Before the Internet came along people would go into stores to shop. That was foot traffic. Businesses would also send out catalogs and people would surf the pages. That was traffic.
Today, people traffic websites for their shopping. But the ways to get that traffic has changed with the Internet. Blogging for business is one way to get traffic to your website and blogging accomplishes this in a few different ways.
A blog gives the search engines content to show in the search results. With targeted campaigns you can attract the people searching on Google for things related to your business or product.
People also share content with others. A blog allows you to create the content that is shared across the Internet. This brings in traffic to your site.
Other sites on the Web share content with their audiences. If you create content that other sites share you get some of their traffic.
It's all about getting traffic, leads and sales. A blog can deliver on all three as those initial visitors turn into clients.
Trust: Think about the last prospect you spoke with in person. How did the conversation go and what was the person looking for from you and your company?
When people start analyzing who they should buy from they look for trust. Often the purchase decision isn't even about the product or service and is instead about the personality of the company.
That's trust. People need to trust you at least a little bit before they fork over their cash.
A blog builds trust.
Here's an example. A client at GBW came to our site from a search engine. They had never heard of us before. They were simply looking for a business blog writing service. Now, we certainly aren't the only ones out there, but after reading the posts on our blog the person called and was already sold on the service. They knew us from the posts on the blog. They knew we did good work and they trusted us to do the same for them.
A blog provides proof and it builds trust.
That's a huge part of the battle.
Those are three of the benefits of business blogging. Now let's review how to start a business blog.
How to Start a Business Blog
WordPress: This is a free blogging platform. From the WordPress dashboard you control the entire blog. It doesn't matter if your site is on a different type of platform. Simply have your developer or a freelance developer install WordPress on the domain in this fashion (www.yourbusinesswebsite.com/blog/). It will cost you a couple hundred bucks to have a developer do it or if they're on staff it might take a day or two for them to figure it out.
There is tons of documentation around WordPress and it's the most widely used blogging service for blogs of all sizes. We use WordPress almost exclusively at Ghost Blog Writers.
Time Requirement: The biggest reason business blogs fail is because the business managers don't have time to blog. I secretly think this is related to the fact that many people just don't like blogging, but we'll use time as the over sweeping reason for dead business blogs.
A blog requires a great amount of time. Not only can it take hours to research a post, but it can also take hours to actually write the post. Then there is formatting and promotion of each post. It's time consuming.
If you're not ready for that you'll need to find someone that does. More companies are going out of their business to do this.
It also takes time for your blog to gain traction. With frequent posts, an established network and constant effort in promoting your posts you could see success in a few months, but more likely it will take over a year and like 2-3 years before you see traffic even in the hundreds of visits each day.
How to Write a Blog Post: It's good to be different so take this advice with a little eye toward doing your own thing. Popular types of posts on the web include list posts, stories, interviews, etc.
Try a few different typess of posts. Lists are a good place to start. The post you're reading now is a type of list post or a how-to post. These are common because they work. Readers of all kinds like to read lists and how-to posts.
But also try different things. You have to be different from the competition if you want to stand out and get readers.
Conclusion
This post included three basic benefits of blogging for business. Take these reasons and convince the folks at your company to invest in a business blog. There are a number of companies out there already blogging. It's time to join them and start getting new business.