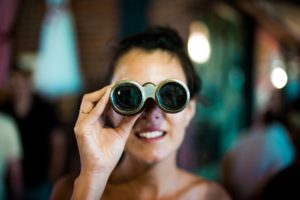 Studies have found that sharing 30 times per day on Twitter and at least once per day on Facebook provide the most benefit to most social media users including brands.
The general idea is that the more often you post the more likely you are to get re-shares, comments, replies and other forms of engagement. It's a good rule of thumb across all social media.
However, there were signs that pointed toward posting too often on all the networks. Indicators were loss of followers, a drop in comments and shares per update and metrics like that.
But in general it seems that most people don't post enough.
From personal experience I used to struggle to update Twitter and LinkedIn. I would maybe get one tweet in per day and I would never post on LinkedIn. Now those are two of the biggest traffic sources to my business blog at Ghost Blog Writers.
Tools have helped me to post more and social media and it's led to more traffic to blog posts that I share, more engagement (re-shares, favorites, follows, etc.) and a general better experience on the channels.
Updating your social media sites more often is good and these tools will help you to post more.
1. Buffer
Buffer has been the great thing for my social media marketing. Without it I would hardly ever post on social media. Buffer allows you to create a schedule for how often you want to publish on each social site. I post five times per day right now on Twitter and LinkedIn.
I set aside about 30-60 minutes each week to find articles from my blog archive or articles I've found interesting and I'll add them to the queue. So that's 35 items I collect one time each week and Buffer sends them out based on the schedule I setup.
For a little work upfront (and about $100/year) you get to share tons of info on social media.
Site: Buffer
2. Publicize by Jetpack
I'm a fan of Jetpack, which is put out by the people that bring you WordPress. Jetpack is a plugin you install on your self-hosted WordPress blog and it does all kinds of things include give you all the stats you need for your blog right on your blog's dashboard.
But it also has a Publicize feature that allows you to automatically share each new post on social media. Now you don't have to remember to share new posts. Just set this up with Publicize and forget about it.
Site: Publicize
3. Pocket
I use Pocket all the time to read a bunch of articles on the web. When I'm checking out Twitter and I see some links to articles shared by people I look to for good information I don't always have time to read them right away.
So I'll copy the link and add it to the Pocket app on my phone. This way I always have tons of good content to read when I have some time for reading, which is usually first thing in the morning or in the evening before and after dinner.
Save articles to Pocket and then share them on social media when you're done. You can even add them to your Buffer queue. I find that I am more apt to post content when I have time to read it and Pocket makes that easier.
Site: Pocket
4. Google Alerts
Google Alerts can be used for a lot of things, but for social media you can use it as a way to get ideas for things to share on social media. You'll have to find the right balance of general alerts and more specific alerts.
If you add an alert for "social media" you'll get too many to weed through. But if you add an alert for "social media scheduling" you'll cut it down a bit.
Find a keyword that works to give about maybe 5-10 good updates each day for your industry. Add the ones that look the most appealing to your Pocket. Then when you read those add them to your Buffer queue and you'll find yourself sharing a lot more on social media.
Site: Google Alerts
5. Twitter Lists
This is a tool within the Twitter tool, but I use it all the time. Keeping track of everything and everyone you want on your main Twitter feed will get too difficult to handle. It'll be complete chance that you catch something you want to retweet or reply to.
So instead of doing that, create Twitter Lists for the various groups of people you want to follow. You can have a few lists setup for influencers in your industry. You can setup lists for specific types of target customers.
Follow each list and make it a habit to check them each at least once per day. Find the most interesting information and retweet it.
Site: Twitter Lists
6. ScheduGram
So these last two are new to me, but they look very intriguing. ScheduGram seems to allow you to queue up multiple items to publish later on Instagram.
Now, you might take one off photos and post them on Instagram, but it seems like in a business setting that you would take a burst of photos at once like at an event or when you have time.
You don't want to post them all at once and you also get busy and don't have time to post them. So you can queue them up with ScheduGram and forget about it.
This tool makes a lot of sense and I'm sure it has even more functionality than I'm describing.
Site: ScheduGram
7. Edgar
This is a new one to me too, but after looking into it a little bit I can see the great value. From what I gather you can add all kinds of content to it and categorize things and then setup a sharing schedule.
From there, Edgar does all the work to share items that you've already uploaded. And I think it will share and re-share those items over time. You can probably keep on adding content and that will only add to the content that you share.
Site: Edgar
Final Thoughts
In general, it's good to share a lot on social media. I would say that most of us could share more often. There are probably a few that could cut back, but in general you'll get more engagement, more traffic and ultimately more sales for your company if you're sharing more on social media. These are all tools that can help you share more. You just have to give them a try.