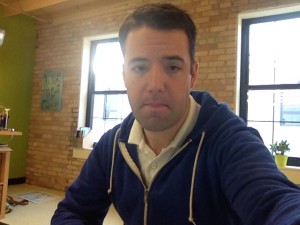 A new study shared on eMarketer found that 59% of marketing professionals will increase their content marketing efforts in 2014.
That finding is really not a surprise. There has been an increase in content marketing investment for the last couple years and different studies have shown that marketers continue to increase that investment.
What's interesting about this study is the finding that marketers continue to struggle with different aspects of content marketing.
Marketers are struggling with creating their own content, but this study found that marketers want to do more with content curation, but they're struggling in that area as well.
So what can you do?
In this post we're going to look at 5 areas of struggle for marketers with their content efforts and we will offer our solutions.
Let's get into it.
Struggle #1 – Finding Ideas For Original Content
Finding ideas can be tough. It's tough if you're just starting out with a new business blog or if you're well into your blogging efforts. We often see that people don't know where to start or that they have a handful of ideas and then nothing.
Solution
For each of our clients we put together a content schedule. In that schedule we put about 2-3 months of titles and notes.
We get ideas for the titles by figuring out what the client does and who their target reader is. From there we figure out the common questions that person is asking or the type of content they're searching for online.
Often, you already know the common questions your target reader is asking. Provide the answers in a blog post and you're on your way to a really great business blog.
You could even send out surveys to your customers. Or go on forums that you know your customer uses. See what questions they're asking. Talk to your customer service department or your sales department.
Struggle #2 – Writing Content
For some people it's not the ideas that are difficult, it's the writing. Maybe you already have ideas, but you can't find the time to write the posts.
Solution
This is the reason we're in business at GBW. Blogging can take quite a bit of effort. Even for someone that blogs all the time it can take an hour or more to put together a really good post. And that's after you already have an idea for a post and a few notes.
A trick you can use is to ask for help, but don't ask people to write for you. Send them an email asking their thoughts on a subject they know about. Take the content you receive and turn it into a blog post.
The best advice we have is to use your content schedule. Set it and you'll force yourself to keep to the schedule. Sometimes the best way to crack writer's block is to get writing.
And if all else fails you can hire us at GBW to handle it for you.
Struggle #3 – Finding Content For Curation
It was interesting to see in the study shared above that more companies are looking at curation as a strategy. I guess it makes sense. You can curate content to create posts like we did with this post and this post. And you can share relevant content on your social media profiles.
The struggle is finding that relevant content for curation.
Solution
To have a good blog it's good to do a lot of reading. Chances are you already read a lot of content for your industry and your profession. When I worked for a footwear etailer we got a ton of industry magazines for both the footwear industry and the online retailing industry. We got the print magazines and the emails.
These are great for finding relevant information. We would take the articles on trends in the footwear industry and share them on the social media profiles. We would also reference them in our blog posts.
Subscribe to a lot of industry items and profession items. In our case it was footwear and online marketing.
If it's print, read through the magazine and then find the article online. If it's an email then it'll be easy to add the article to your curation list.
Struggle #4 – Providing Insight For Curated Content
Now that you have curated content it's another struggle to provide insight.
Solution
This is an important step. It's one thing to gather quotes from industry leaders or to find an article on a recent trend. It's really valuable, though, to tell your target reader what to do with the information.
Let's stick with the footwear industry. The common color trend this summer might be light purple. You can curate a few articles mentioning this fact, but your readers want to know more. Share your thoughts on the types of shoes coming up this year and what to wear with those shoes.
You always want to look for ways to provide more insight even if you're just tweeting an article you like. Add your own quick thought to it.
Instead of this tweet:
Purple Is The Hot Color For Shoes In 2014…
Use this tweet:
Purple Shoes Are Hot This Year, Perfect for fun weddings and for new flip flops…
Sometimes you might feel restricted by your company policies. Talk to your boss about the things you want to say. Most companies have guidelines on what you can say and you'd be surprised that you have a lot of insight that you can share.
Struggle #5 – Sharing Content
Now it's time to share your content.
Whether you're creating your own or curating content you're going to want to share it.
Solution
For the past few months we've been using Buffer and it's been great. You can add an extension to your browser (I use Chrome) and any time you read an article that you want to share you can add it to your queue to share on your social profiles. You set the sharing times ahead of time so you can post every hour for 10 hours each day of the week or whatever you want.
You can alter the titles of content and all kinds of things to add your own thoughts and to make the content titles more enticing.
Conclusion
Hopefully you're not struggling too much with content marketing. We're finding that various forms of content – including blogging, duh – are great for bringing traffic to your website and new customers to your business.
If you're struggling with the common issues above the solutions should offer some help to get you in the right direction. They work for us and for our clients so we're happy to share them so you can benefit too.