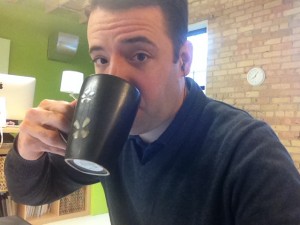 How has your social media program been doing?
Are you afraid that your social media efforts are lacking?
Or even worse, are you worried that you might lose followers, traffic and sales because things are going well?
It's a common worry for many businesses. There are a couple reasons this happens often with social media.
First, there are so many things to do to keep a business operating. You have to focus on providing a good product or service. You can't falter there or you're going to lose your current customers.
Second, social media usually takes more effort than we first realize. Even with great automation tools like Buffer it's difficult to keep up with everything and as a result we start falling behind. It starts with one missed day and then another and soon we're missing weeks at a time and our social accounts become dormant like so many others out there.
If you're struggling with a stagnant social media program we have a few things you can do to get things back on track.
1. Publish One Blog Post Per Week
The best place to start with a social media strategy is to focus on yourself first.
Blog posts, unlike social updates, are assets that you invest in for yourself. A blog post is yours forever and by nature it has a much longer lifespan than an update on social media.
Publish one post per week.
It's a good place to start. It's where many of our clients start out and we find that it's something most people can do for their own business. If you think you'd struggle with this then try two posts per month.
The key is having the discipline to write the post. They won't all be great, but publish them. Start by answering common customer questions.
Share each post on social media and once you have an archive built you can share old posts too.
2. Use The Snippet Strategy
The Snippet Strategy is one that really works for us at GBW.
The strategy allows you to always have content to share on social media. You can use the content you create on your blog or website to create social media content.
Let's say you have a great blog post with a few useful tidbits that your target audience will find useful and interesting. You can pull out those points as snippets and create social media updates. You can include links back to the post in the updates or you can leave the updates to stand on their own. A mixture is usually good.
You're reading a post that would make a good snippet post for social media. We can share this post multiple times. Once with the title and five more times with each of the points. Each update is unique and provides social followers with real value.
3. Schedule Social Updates For The Entire Week
We do this with blogging and it works well.
We'll set aside time to write posts for the entire week and then it gives us the week to work on other things. When you use a scheduling tool like Buffer you can schedule all your posts for the entire week on your social profiles.
Doing this makes social media not something you have to do every day. You can automate and schedule things fewer times during the month and you'll be more likely to keep your profiles active.
4. Cut Back On Social Profiles
One issue with find with social media is that there are too many social networks out there that all offer opportunity. We want to use them all to their full advantage, but it's difficult. Social media takes time and focus. If you're focusing on everything you can do then you won't be able to focus on the few things that you should do.
I don't use Steve Jobs mentions often here on the blog because they're overdone, but when he took over at Apple again in 1997 he cut the number of things Apple was focusing on. Instead of chasing every opportunity the company started focusing on winning a few things.
Do this with your social strategy. Cut it back to three, two or even one social media network.
Start with content on your own site first. This makes you less vulnerable if a social network changes the rules, but from there focus only on the social sites that offer your business the most opportunity.
5. Mention Your Target Customers And Influencers
Finally, if you're struggling to get engagement on social media then it's time to start mentioning your customers and their influencers.
When you write your blog posts, include mentions of brands and people that share your target audience. We've been doing this more at GBW and it's been working really well.
Some of the posts we write include quotes from marketing experts. We'll give examples of brands doing good things. These are brands that share our same target audience.
When we share these posts on social media we mention that the post includes those people and brands. They'll often share the post with their audience on social media and it increases engagement with the content.
Conclusion
These tactics can help get your social media campaign back on track.
They're tactics, not a strategy. Your strategy needs to address who your customer is, where they're spending time on social media and what your goals are as a business. From there you can use these tactics to engage your target customer, get them to your website where you can work them through your sales process.
Take the steps now to jumpstart your social media campaign.
If you don't you're going to lose what you have built to this point.