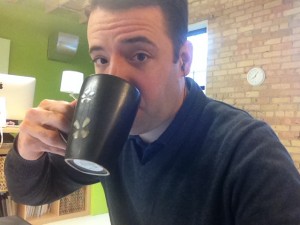 Something we've been having a lot of success with is The Snippet Strategy.
We link to this post all the time, but we do it because we feel it's necessary for any company that wants to pursue inbound marketing, content marketing or social media marketing.
We've been using the strategy for our own blog here at GBW. We use it along with the software too, Buffer.
But you don't even need a tool to follow The Snippet Strategy.
Lately I've been seeing even more great examples of the strategy in action.
1. PGA Tour
Power Rankings for @SonyOpenHawaii:
5. C. Howell III
4. A. Scott
3. M. Kuchar
2. J. Spieth
1. http://t.co/jrxm7c7rRj#PGATOUR

— PGA TOUR (@PGATOUR) January 7, 2014
I love golf season.
As soon as hunting season ends in the fall and football winds down for the winter I get antsy thinking about golf. I take out my putter and putt on the carpet in the living room as I watch The Golf Channel.
So it's probably no surprise that I follow PGA Tour on Twitter.
I noticed they were using The Snippet Strategy in a really enticing format. We've copied it at GBW and it really works. You give people just a little tease and then they have to come back to your site to get the full story.
Build the curiosity and you get the traffic.
2. Golf Channel
Zach Johnson (-7) is hot in the California desert: http://t.co/NzTWnQdy0D Will ZJ stay out front at the @HumanaChallenge?

— Golf Channel (@GolfChannel) January 16, 2014
Alright, I'm not getting too crazy with the examples here. We have another golf example, but this one is a little different and more traditional.
Golf Channel shares one score from the golf tournament and to see the rest of the scores you have to clickthrough.
It's simple, but it works. That's The Snippet Strategy in action.
3. Lowes
Coffee filters & a hot glue gun. That's the simple ingredients to making this creative wreath! http://t.co/w97Yp8uA7O pic.twitter.com/w6iFFI6PhJ

— Lowe's (@Lowes) January 15, 2014
Really like this one. You tease with the words in the tweet, but you can also upload a photo to Twitter. In this case, the photo really shows what the product is, but to learn how to make it you have to clickthrough to the article where there's also a video.
It's not all about words. A photo can work as a great snippet too.
4. GoDaddy
Friendly reminder to browse safely in the new year. Don't click links in email and use multi-factor authentication. http://t.co/04WDodEJMa

— GoDaddy (@GoDaddy) January 4, 2014
Sometimes GoDaddy gets a bad rep out there, but we're fans. I think they've had a good marketing strategy for a while and the tweet above is another great example.
In the example, GoDaddy gives away the tip in the tweet, but to see how to really implement it with details you have to clickthrough to the content. It's a good example of giving something useful in the tweet, but keeping the details on your site where you own and control the content.
5. Salesforce
A typical sales leader gets hiring right about 50% of the time. #100SalesTips http://t.co/sTGRP0FJ8T

— Salesforce (@salesforce) January 16, 2014
Here is our final example from Salesforce.
They share a post that includes some great stats. To share it on Twitter they share one of the stats and then provide the link where followers can get the rest.
Simple snippet strategy in action.
Conclusion
The Snippet Strategy comes in all different forms.
Get creative with your own snippet strategy. It's great for getting traffic back to your website where you can get targeted users into your sales cycle. It starts with creating great content and then sharing it with the social audiences. Then you introduce your brand to your audience and the sales cycle begins.