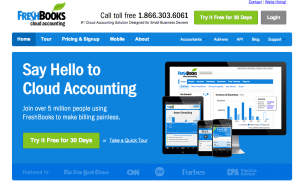 It seems like there is a software solution for everything these days.
For businesses, it's important to pick the right software because they can get expensive.
You want to use all the things that might help you, but some are better than others. Some don't seem to really help much at all in terms of value for your business. Others do provide real value, but not be as well known as others.
I've used a lot of different software applications over the years and in this post I thought I'd share a few of my favorite software products. These are the ones that have helped GBW in terms of real value ($).
1. Buffer
Buffer is my newest software darling. I've been using it for a few weeks and the results have been great. Buffer allows me to schedule social media updates all at once. You fill up the queue and it publishes your updates based on the schedule you create. It saves time and makes it easier to update multiple social accounts. The free version is great for testing the waters and the next plan up is only $10/month.
2. FreshBooks
I don't know why it took me as long as it did to start using FreshBooks. It's so much easier to manage all the accounting for GBW. The time savings for monthly invoicing alone is worth it.
3. CrazyEgg
I used CrazyEgg more for an ecommerce company I worked for, but it's good for all types of businesses especially if you're working on improving your website. You can see how people are interacting on your website. I said it's for all businesses, but you do need traffic on your site to see where people are clicking.
4. UserTesting.com
UserTesting.com is another popular software product that let's you hire people to use your site. You can learn how they're using it and make improvements.
5. HubSpot
Some of our clients use HubSpot and it is really useful software. We use the integration with WordPress in most occasions. It allows us to easily add calls to action to posts and I know the client gets all kind of feedback on their website and marketing efforts.
6. Evernote
Evernote is great for us because we're bloggers. We're always looking for inspiration and research. Evernote lets you put everything in one place.
7. Dropbox
Need to share a file that's too big to send in an email? Dropbox is the best solution and it seems like everybody from your mother to your officemate is using it.
8. Basecamp
We use this with some clients; especially larger clients. It's better than email for handling specific projects. A lot of business seems to be project-based these days and Basecamp is the best for managing projects.
9. Google Apps For Business
I wanted a secure way to send email and also to host shared documents. Google has a variety of apps that you might already use for their business clients. For a couple dollars a month you get Gmail and Drive and others. We use those two the most with no pesky ads. It's also a very reliable platform so you can almost guarantee that things will always be available.
10. Aweber
I've been using Aweber for quite a few years. I first signed up for it to help build an email list for a personal blog. Even then it seemed worth it at $19/month. Now it's well worth it because you can build a list of subscribers that opt-in to your updates. Your email list is one of the most important assets your business has.
And with Aweber you only pay more as your list grows. So keep your list full of good people and you'll happily pay more because you know your getting value from your increased subscriber count.
Bonus
We consider LinkedIn a great business software. The connections you make here are extremely valuable for if you run your own business.
I've also heard that Bidsketch is great if you need to write-up proposals.
Conclusion
These software products have helped us at GBW and they can probably help your business too.
There are alternatives for each of these that I know do well. For example, we use Aweber, but I know others have had just as good of an experience with other email service providers.
Software can help your business, but it's easy to get lost in the software world these days.
Hopefully this post provides some clarity for you and your company.