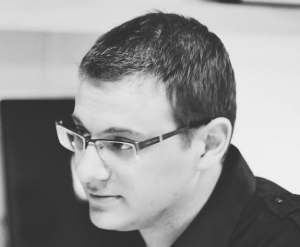 Early in this New Year we've been looking at what the experts think about the state of the online world.
We saw what the SEO experts had to say about SEO in 2014. There were definitely some interesting things said there. A lot is changing in SEO and it's good for business owners to understand how it affects there business.
After that, we looked at Social Media and the state of things in that arena in the New Year. Again, things have been changing, but much has stayed the same over the last year and heading into the future. Check that one out if you're interested in social media in the New Year for your business.
Now we're going to look at online marketing overall. This will cover everything and again we're going to see what the experts have been publishing on their blogs and in guest posts or interviews.
Here it is…
1. Is Your Content Mobile-Ready?
With more than 1.2 billion people accessing the web via mobile devices, having a mobile content strategy is no longer optional; it's necessary.
My Thoughts: The two big things I see for 2014 are mobile and video. This sentence shows the stats on why mobile is big and the full article here has some great action steps for making sure your business is prepared to take advantage.
From: It's 2014 — Is Your Content Mobile Ready?
By: Arnie Kuenn @ArnieK
2. Maybe Facebook Isn't Dying
Although teens are obviously using an increased amount of multiple platforms, they are also sticking with Facebook.

Perhaps even more encouragingly, the 35-44 age bracket is seeing incredibly strong growth. The users in this bracket are also likely to spend more and are less likely to wander off towards seemingly trendier platforms.
My Thoughts: This one is interesting. There has been a lot of news surrounding Facebook this year and much has been negative. We don't use Facebook much here at GBW. We focus on Twitter and LinkedIn mostly and don't have time for the others. But it's always good to keep a perspective of what's going on. Some good stuff in this article.
From: Dissecting The "Death" Of Facebook
By: Christopher Ratcliff @ChristopherRCLF
3. The New Marketing Cycle
Talking about what you love, building trust, participating in relevant conversations, truly owning your space and becoming a thought leader, while building and nurturing relationships will reap you rewards for many years to come.
My Thoughts: This is a common theme in a lot of articles right now. It all revolves around content and it all involves building authority and trust.
From: The New Marketing Cycle: It's All Connected
By: Alison Groves @RavenAlison
4. People Buy From Authorities
The story gives you the impression that the HoneyBell was discovered by the company sending the catalog. Is that true?

Who knows, but they tell the story best and quickly establish that their authority with this fruit goes back to 1945.
My Thoughts: You can build authority in a number of ways. It doesn't usually happen overnight, but it can happen. Blogging is one thing you can do, but your overall online marketing strategy should be about authority and the other items included in this post because it will make people more likely to purchase from you.
From: Why You Can't Resist Persuasive Techniques (Even When You Spot Them)
By: Pamela Wilson @PamelaIWilson
5. Start Tracking Clicks
If you want to "future proof" an online business, you don't need to understand "Social" or "Email" or "Search." You need to understand clicks.

Platforms will come and go, but the internet will always be backed by an economy of clicks.
My Thoughts: This is simple thinking, but it's really smart. With all that's changed with the Web it still comes down to what people are clicking. Focus on clicks in the New Year and you'll find where people are wanting to go and that can lead to sales.
From: Why You Should Focus On Clicks Before Conversions
By: Tommy Walker @tommyismyname
6. Brands Are Publishers
As quality content continues to be important, brands are realizing that they need to hire good writers to work along with their marketing staff.

They're realizing the value in assembling a good team of writers, marketers, analysts, and designers. Working with their own newsroom-like departments, or outside vendors like Press Feed will allow them to easily create a well-rounded and robust content strategy that offers everything from social, mobile, and graphic content.
My Thoughts: This quote pretty much says it all for online marketing. It's all about the content you create, which includes text and visual content. It also involves promoting that content to bring in more traffic. Check out the full post here for more predictions.
From: 14 Social Media Trends for 2014
By: Julia Borgini @spacebarpress
7. Content Marketing Moves To New Channels
I believe that in 2014, other content marketing avenues will overtake social media – including live events, case studies and (if companies can afford it), branded content tools.
My Thoughts: This one is very interesting. It's something we always think about here, but we'll be paying a lot of attention to the things mentioned in this article. Check it out for even more great predictions for 2014.
From: The Future of Content Marketing: Trends and Predictions for 2014
By: Sherice Jacob @sherice
8. Blog To Build Trust
You've probably heard that customers buy things from those that they know, like and trust. Blogging, with a healthy email marketing component, is a great way to build that trust. When they finally come calling for your services, sales will nearly take care of themselves.
My Thoughts: We've talked about blogging and trust before. The best bloggers out there recognize it because, as Garrett says, the selling is taken care of when you build trust with your blog. In the Near Year, focus on building trust with your blog by doing the things Garrett discusses in this post.
From: How Your Blog Can Help You Land Bigger Deals, Faster
By: Garrett Moon @garrett_moon
9. Marketers Should Learn Video Production Skills
As marketers, our job is primarily to produce educational content to help promote our products and services. So our main video focus areas should be explainer videos and live videos, as these two types best advance product and service promotion.
My Thoughts: This is an amazing article. It was difficult to choose just one of the three main points in the article. Please go and read the entire article because it is very important. I would throw in the ability to blog, but video is very important as stated by the stats in the article. Video is blowing up. Figuring out video in 2014 will be important or you'll fall behind.
From: 3 Scary Skills Marketers Would Be Wise To Learn In 2014
By: Jonathan Pavoni @JonPavoni
10. Find Great People To Follow
Joel finds most of the blogs and Twitter accounts he follows from reading Hacker News and catching up on Twitter. Something he's been doing more of lately is going to the source of each great post he reads and reading through the latest 3-4 posts on that blog. This helps him to discover new blogs and people to follow.
My Thoughts: In business and in blogging it's important to read…a lot. We read a lot at GBW and it helps us learn more and more about a variety of topics. We can turn that into great content for our blog and for the blogs of our clients. It looks like we're in good company with the folks at Buffer, which is a product we use all the time.
From: How The Founder Of Buffer Tweets
By: Belle Beth Cooper @BelleBCooper
Hopefully these quotes have provided insight into the future of online marketing.
At GBW, we want to help you gain more customers through online marketing and these experts certainly know what they are doing.