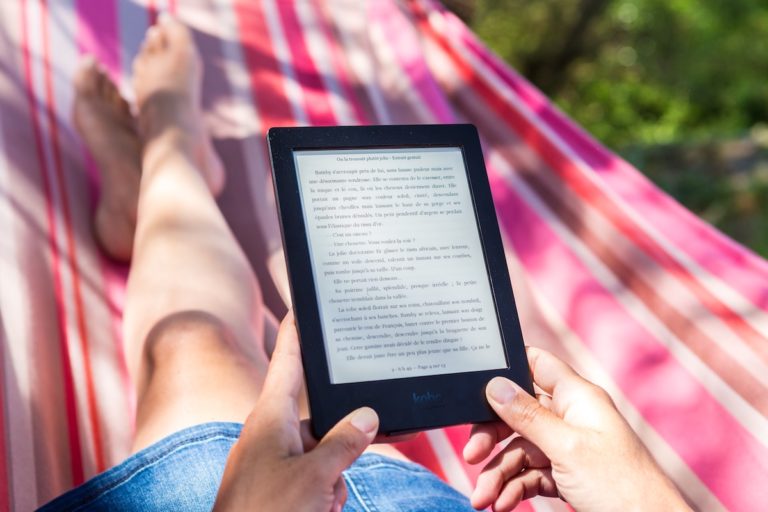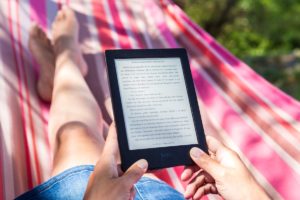 Ebooks has been a big business the last 10+ years.
They've been great for authors of both fiction and non-fiction.
They've also been great for businesses looking for ways to attract more customers.
Whether you're looking to promote your ebook to sell it or if you're using an ebook to promote your business, you need to have a good marketing strategy.
Here are some great ways to market your ebook…
1. What Is Your Goal?
This is the first question to ask yourself.
With most things in life, it's good to consider what you actually want the result to be. Getting married. Choosing a career. Spending time on a hobby.
Obviously things don't always work out how we envision. But they almost never work out if we don't consider what we actually want. If we take that approach, no idea what we want, then we just amble around hoping for something good to occur.
Do you want your ebook to sell 100,000 copies?
Do you want to give away 10,000 copies?
Do you want a certain number of mentions in the press, on blogs and on podcasts?
It doesn't matter what your goal is. It matters that you have a goal in mind.
2. Guest Post Using A Chapter
This is a common strategy used by well known book publishers and well known authors. They will reach out to large online publications and offer to have those publications publish entire chapters of the book leading up to the release.
It's a good strategy that seems to work well to draw interest from readers. I know that it has worked on me when it comes to buying books.
It can work at large levels, but it can also work at smaller levels.
Let's say you're a small business. You're releasing a good ebook with lots of valuable information. And you're doing it for free.
Reach out to 20 blogs in your industry. See if they would be interested in publishing a chapter. Exclusively to them. Say you get 3-4 blogs that are interested. Give them 3-4 different chapters. It will build interest for your book.
3. Guest Post Using New Content
You can also promote using the guest posting strategy by using new content that isn't from your ebook. Lots of blogs are always looking for content. Content that is valuable to their readers. Focus on questions those readers are asking.
Reach out to 20+ blogs. Pitch 3-5 title ideas. Then write a unique post. Do the best you can. They will offer you a chance to link to something. Linking to your ebook (free or for pay) is a great way to offer even more value to their readers. It's much better than trying to sell your services.
4. Podcast Guesting
Podcast guesting has quickly become one of the go-to ways to promote a new book. Including ebooks. Popular authors, like Ryan Holiday, go on a large number of podcasts when they are releasing new books. Even Tony Robbins went on some of the biggest podcasts in the world when he was releasing his last two books.
You can do this on a small scale. Even if you're an unknown small business owner or marketer. You can also do it if you're selling your book or giving it away.
Identify some points you can discuss with the podcast host. Then use any of the podcast channels to search for podcasts in your niche. Find their websites. Most have them. Use the contact forms to reach out. If they don't have a website, use LinkedIn to find the host and reach out that way.
5. Social Media Using Snippets
Your book is likely full of great tips and quotes. Go through the book and find 100+ snippets you can use on social media. LinkedIn might be the best place to share these tips. Share multiple per day. Reshare them and keep sharing them after you release the book. Link to the book with some of the snippets you post on social.
6. YouTube Videos Using Snippets
Also turn the snippets into content for YouTube. Especially the tips and action items. How-to information is very sought after on YouTube.
Let's say you're an auto parts store. You created an ebook with some great how-to information. Turn that content into videos and publish them for free. They can do well on their own, but they can also help promote your ebook.
7. Co-Writers
Let's say you're a small business. You're looking to grow. You don't have a huge profile in the industry. Look to find 5-6 people that do seem to have a high profile in the industry. Brainstorm a couple themes for ebooks. Then reach out and offer to co-write the book with them.
Since you're the lesser known entity, offer to do the majority of the writing. As in, you brainstorm the outline together, but you do all the writing.
Then when the ebook is published you're both co-writers and you can both promote the book. The other person with more clout will bring in lots of attention without having to do the work of writing. That's the trade-off. It's good for both parties.
8. Quotes
When you're writing the ebook, work on including quotes from experts. Reach out to them. You might get a 1-5% response rate when you reach out, but that's okay. Try to reach out to 100 or even more. Then when you publish the ebook make sure to email them that their quote was included. Not all will promote the book, but some will and it can bring some attention.
9. 1-on-1 Email
Email influencers and target readers in your industry. Not mass emails. 1-on-1 emails where you explain that you have a new ebook out and that you think they would enjoy it. If you're charging for it, give it to them for free.
Don't ask for anything in return. If they accept, reach out in a couple weeks and ask if they liked it or if they have any feedback.
Not all will promote the book, but some will.
10. Social Media Takeover
Identify influencers and complementary brands. If you're an author, identify media outlets or possibly even businesses. Reach out and offer to do a Q&A with their social followers for free. Offer as much as advice as you can and do it for awhile. Even offer to take in questions from those that can't make the actual event.
Bonus: Free
If you're charging for your ebook, give away a certain number of copies. It's one of the best ways to spend marketing dollars. Make sure it's okay with your publisher. If you're self-publishing, even more reason to give away a number of copies for free.